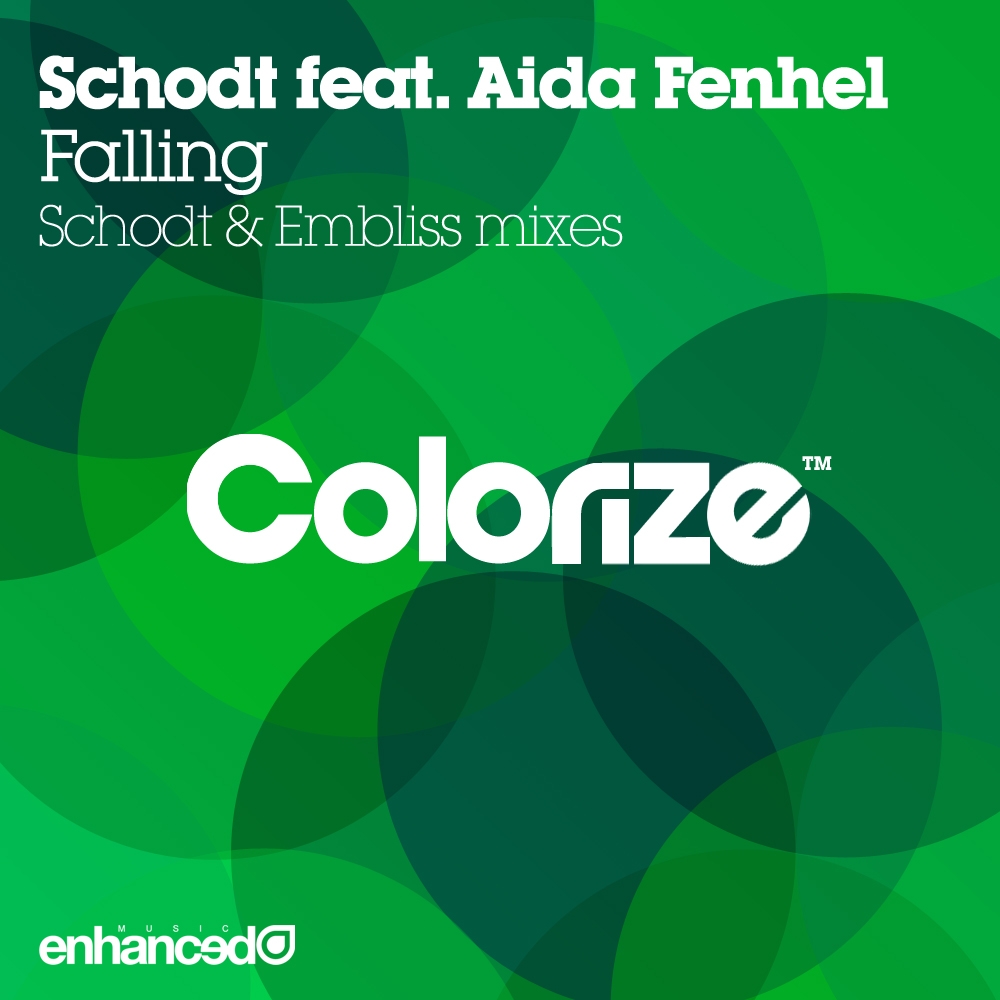 Falling
ENCOLOR001
Stream/Download
Colorize is the brand new progressive house offshoot from UK label group Enhanced Music, home to labels such as Enhanced Recordings, Enhanced Progressive, Air Up There, Always Alive and Digital Society Recordings; favourites for the likes of Armin van Buuren and Above & Beyond. With a reputation for only releasing the highest quality music and a track record for keeping things melodic, Enhanced intends to continue that with this new label.
Having successfully incorporated the progressive house sound into the Enhanced Progressive (predominately progressive trance) label over the years, they've decided to give the sound its own new home, with exciting artists such as Schodt, Dezza, Sebastian Weikum, Gregory Esayan & Shinobi amongst the first artists drafted in to colour the musical direction.
Schodt delivers the first release on Colorize and what a track it is. Gorgeous, warm chords and delightful shimmering melodies make this another star turn from Schodt, topped off with some delightful vocal chops and piano lines.
Embliss turn in a great remix, adding his own signature sounds and some lovely touches to offer a great alternative to the original.
Artist: Schodt feat. Aida Fenhel
Label: Colorize (Enhanced)
Released: 7th November 2011
---
Schodt feat. Aida Fenhel - Falling (Schodt's 'M1dn1t3' Mix)
Schodt feat. Aida Fenhel - Falling (Embliss Remix)
Schodt feat. Aida Fenhel - Falling (Vocal Mix)
Schodt feat. Aida Fenhel - Falling (Embliss Vocal Remix)
---
---