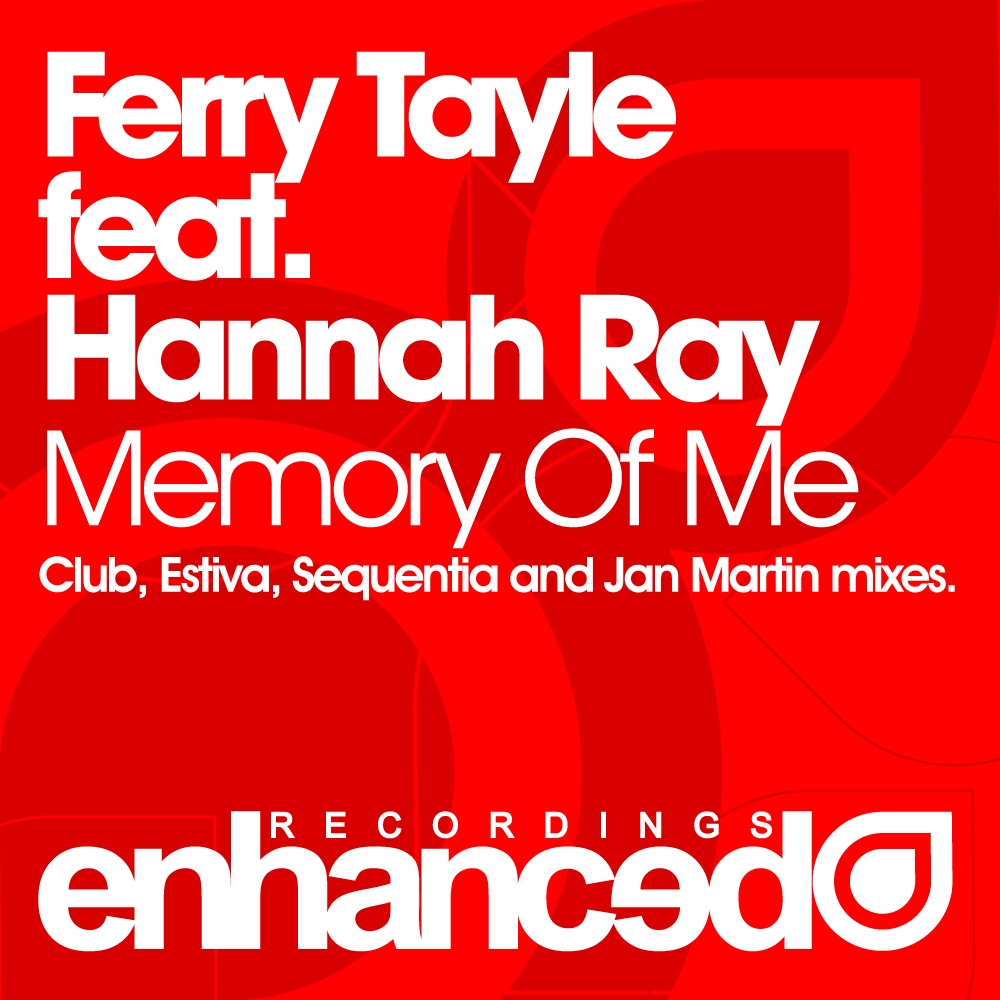 Memory Of Me
Enhanced099
Stream/Download
A chillout track taken from his forthcoming album, Memory Of Me sees Ferry Tayle team up with Hannah Ray who previously featured on Enhanced with Temple One on "Autumn Leaves".
Ferry's Club Mix stays true to his classic sound, as heard on L'Acrobat, Trapeze and The Prestige - three huge releases that made him such a house hold name over past few years. Rolling basslines, layers of lush plucks and warm synths beautifully accompany Hannah's heartfelt vocals.
Estiva delivers the first remix of the pack, with his superb percussion and subby bassline creating a wicked atmosphere and allowing the vocals space to work, before delivering an almighty climax.
With a remix packed full of power, Dutch/German duo Sequentia go for the peak time crowds and totally deliver with a huge pay off.
Enhanced Progressive's Jan Martin add's a large dollop of sunshine to the release with his sunsoaked summer style - full of warm chords and delightful melodies that perfectly combine with the vocals.
Artist: Ferry Tayle feat. Hannah Ray
Label: Enhanced Recordings
Released: 29th August 2011
---
Ferry Tayle feat. Hannah Ray - Memory Of Me (Club Mix)
Ferry Tayle feat. Hannah Ray - Memory Of Me (Estiva Remix)
Ferry Tayle feat. Hannah Ray - Memory Of Me (Sequentia Remix)
Ferry Tayle feat. Hannah Ray - Memory Of Me (Jan Martin Remix)
---
---