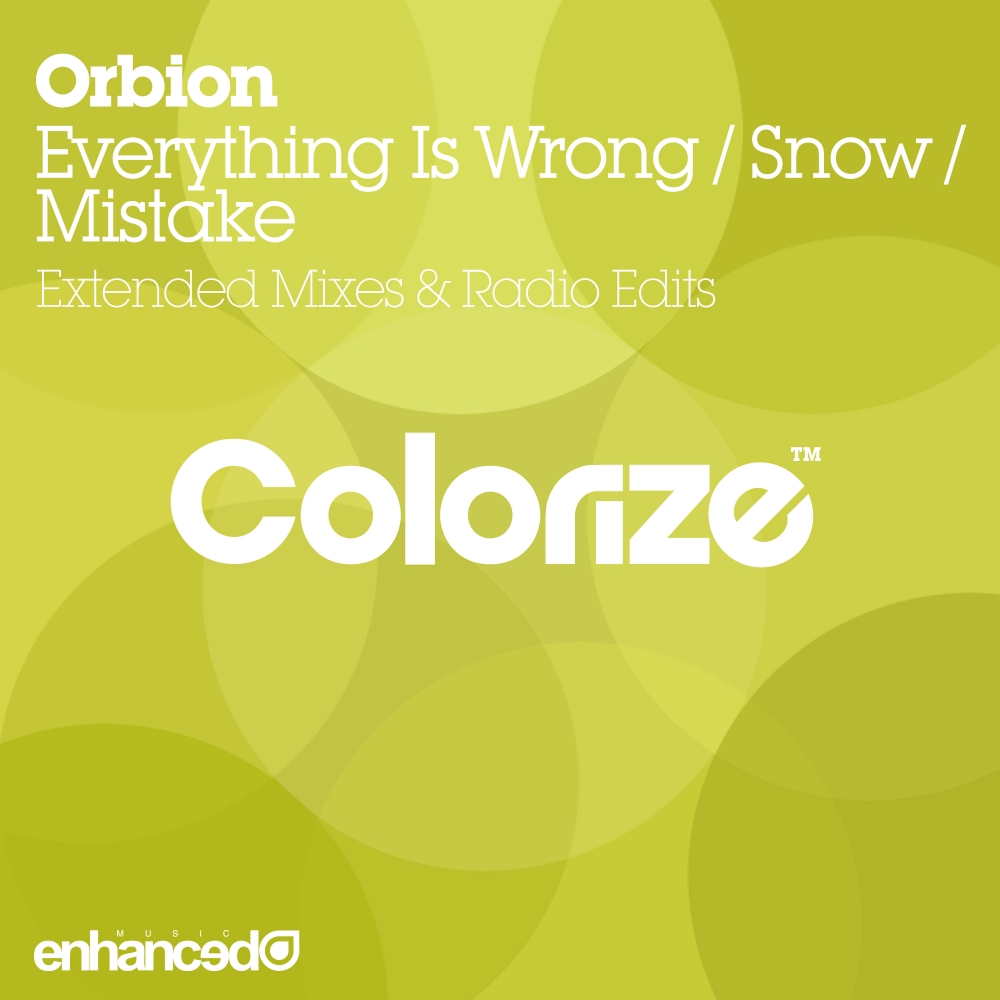 Everything Is Wrong / Snow / Mistake
ENCOLOR091
Stream/Download
Atmospheric Ukrainian producer Orbion makes his debut on Colorize with a seamlessly gratifying and mellow 3-track EP consisting of 'Everything Is Wrong', 'Snow', 'Mistake'.
Exploring the deeper, moodier realms of Deep House, Orbion opens with title-track 'Everything Is Wrong'. An exquisite introduction to the Colorize loyal, 'Everything Is Wrong' is an impressively deep opener with a grooving, rolling bassline throughout littered with glowing FX and tight percussion throughout.
Next 'Snow', Orbion's deep, melodic style is present once again in an impeccable, building arrangement of taut, pinging chords and smooth, grooving guitar plucks lifted with an ever-present emotive atmosphere. A more progressive track, but uniquely Orbion.
Tying up the EP with 'Mistake' Orbion moves to a more classic Deep House formula introducing a neatly produced, chugging bassline built around a rippling plucks, vocal chops and bouncing chords to round off an impressively complete EP.
Making his mark on Colorize for the first time, Orbion's EP stands out as one of Colorize's most on point releases to date.
Artist: Orbion
Label: Colorize (Enhanced)
Released: 25th March 2016
---
Orbion - Everything Is Wrong (Extended Mix)
Orbion - Everything Is Wrong (Radio Edit)
Orbion - Snow (Extended Mix)
Orbion - Snow (Radio Edit)
Orbion - Mistake (Extended Mix)
Orbion - Mistake (Radio Edit)
---
---