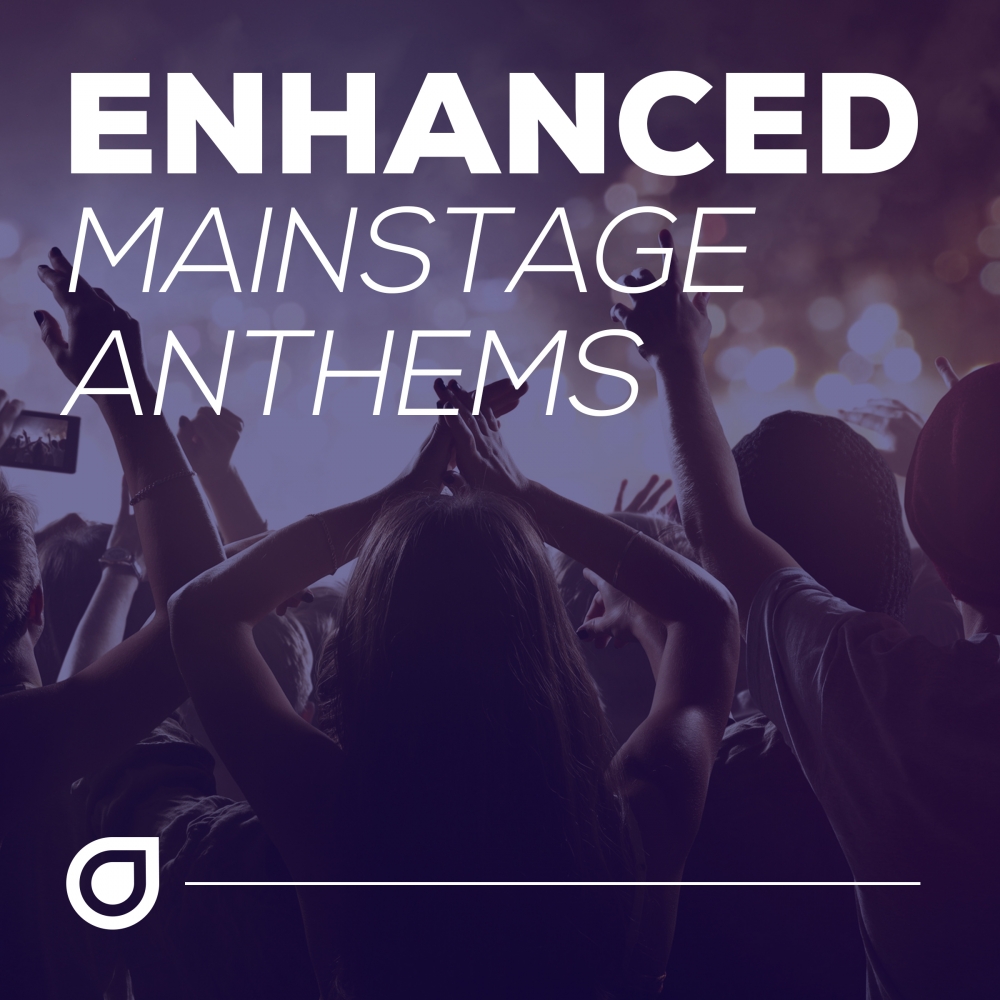 Enhanced Mainstage Anthems
EnhancedDC066
Stream/Download
Enhanced Music compiles a plentiful batch of the label's most sought after current and future records, those of which have been experienced on dance festival Mainstages worldwide.
Featuring artists such as Tritonal, Lush & Simon, Ryos, Thomas Hayes, Estiva, Juventa, APEK, WildOnes, BRKLYN, Codeko, Noah Neiman, Speed Limits, Wrechiski and Reunify to name a few - this playlist provides a concrete collection of high-quality tracks whilst doubling as a barometer for the future stars of 2015.
Transporting you directly under those lights and amongst thousands of clubbers, with a comprehensive catalogue of ultimate Mainstage Anthems, on Enhanced.
Artist: Various Artists
Label: Enhanced Music
Released: 15th January 2016
---
Tritonal & Juventa feat. Micky Blue - Lost (Radio Mix)
Thomas Hayes feat. Kyler England - Golden (Radio Mix)
BRKLYN feat. Lenachka - Steal Your Heart (Breathe Carolina Radio Mix)
Tritonal - Anchor (Lush & Simon Remix)
Wrechiski - Signus (Radio Mix)
WildOnes feat. David Julien - You Dancing (ANG Radio Mix)
Estiva & Skouners feat. Delaney Jane - Playing With Fire (Radio Mix)
Juventa feat. Aloma Steele - Euphoria (Winterborn) (Radio Mix)
APEK feat. Linney - Voices (Radio Mix)
Noah Neiman feat. Anna Yvette - Eyes To The Sky (Radio Mix)
Thomas Hayes feat. Joni Fatora - Neon (Alluvion) (Radio Mix)
Codeko - Crusader (Radio Mix)
Jenaux feat. Pia Toscano - Renegades (Shanahan Remix)
Noah Neiman feat. Mike Schmid - Follow (Radio Mix)
Rodrigo Deem - Belvedere (Radio Mix)
Speed Limits & Jaco feat. Joni Fatora - Palm Of Your Hand (Aerosoul Remix)
Juventa feat. Kelly Sweet - Superhuman (Willem de Roo Remix)
Ryos feat. Allisa Rose - Eclipse (Radio Mix)
Reunify feat. Yoshi Breen & Sanne Mus - Gold (Radio Mix)
Estiva - Let It Go (Radio Mix)
---
---