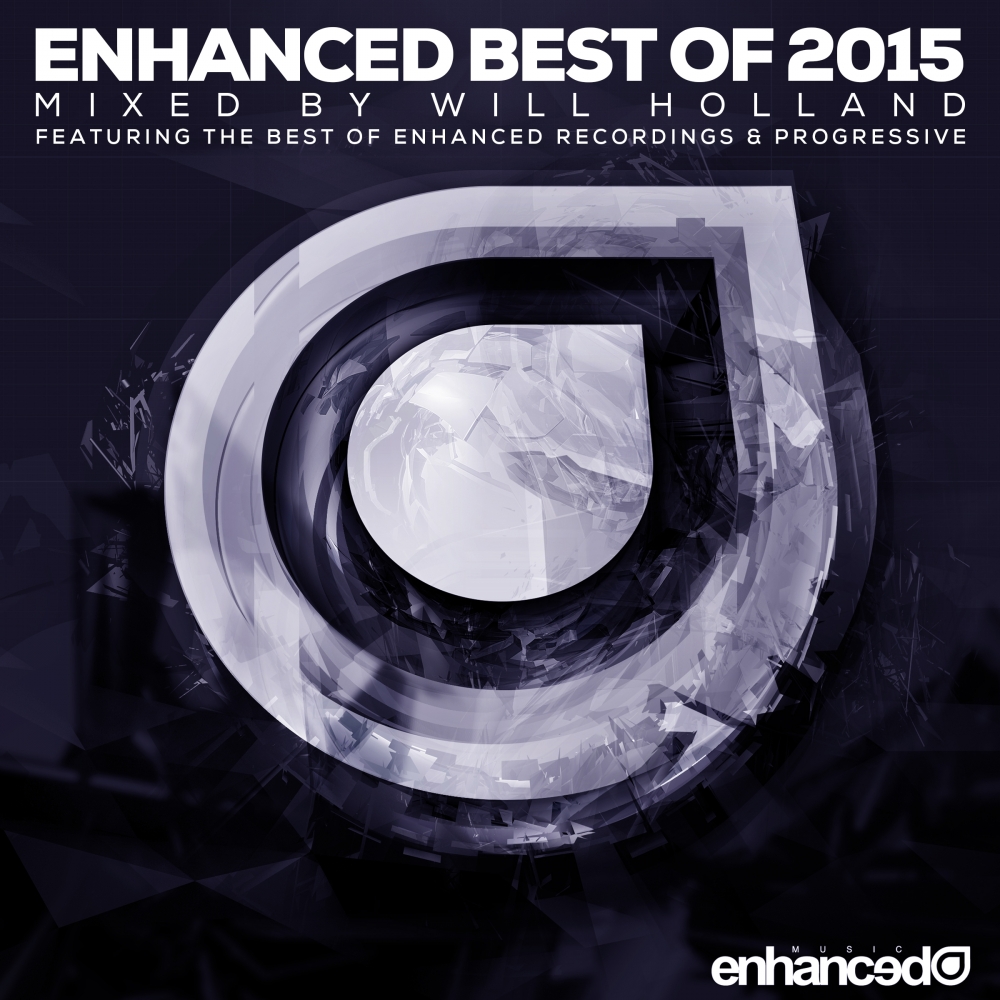 Enhanced Best Of 2015, Mixed by Will Holland
EnhancedDC064B
Stream/Download
With a year that's seen some of label's biggest ever releases, Enhanced bring 2015 to a close with it's annual celebratory compilation featuring the creme de la creme as voted by the Enhanced fans, and served up by label boss Will Holland in 2x continuous DJ mixes showcasing Enhanced Recordings and Enhanced Progressive.
Delivering a carefully curated collection of tracks from the likes of label honchos Tritonal, the on-fire Thomas Hayes, Enhanced favourites Jenaux, Ryos, Juventa, Estiva and Cuebrick, as well as Enhanced's very own Canadian export Alex Klingle, Sweden's Johan Vilborg, and Indonesian talent LTN to name a few; the Enhanced 'Best Of 2015' release provides a thirst quenching package of Progressive House, Electro & Trance in two feature-length mixes – an Enhanced mega release - from 'the label that delivers tune after tune' (Mixmag).
Seminal club hits like Tritonal 's 'Gamma Gamma' & 'Lost', alongside Jenaux & Pia Toscano's 'Renegades', APEK's chart topping 'Voices' featuring Linney, Sirius XM's BPM Breakers 'Steal Your Heart' from BRKLYN and 'Golden' by Thomas Hayes all feature, along with other stand out moments from the likes of Breathe Carolina & Shanahan, Reunify, WildOnes and Estiva in addition to Progressive Trance outings from Rodrigo Deem with 'Belvedere', Axis' 'Lush', Soundprank's 'Redeemer', multiple Wrechiski, Vilborg & Klingle offerings and much much more!.
Continuing into 2016 full-steam ahead, this release is an unmissable look back on an pivotal year for Enhanced; signed, sealed and delivered by Will Holland himself proving once again that 'Music Sounds Better When It's Enhanced'.
Featuring 36 hits, and two continuous DJ mixes.
Artist: Will Holland
Label: Enhanced Music
Released: 25th December 2015
---
Thomas Hayes feat. Kyler England - Golden (Original Mix)
Tritonal feat. Skyler Stonestreet - Electric Glow (Arston Remix)
Speed Limits & Jaco feat. Joni Fatora - Palm Of Your Hand (Aerosoul Remix)
Tritonal - GAMMA GAMMA (Original Mix)
Ryos feat. Allisa Rose - Eclipse (Original Mix)
Thomas Hayes feat. Joni Fatora - Neon (Alluvion) (Original Mix)
Jenaux feat. Pia Toscano - Renegades (Original Mix)
Breathe Carolina & Shanahan feat. Haliene - Stars & Moon (Original Mix)
BRKLYN feat. Lenachka - Steal Your Heart (Original Mix)
Tritonal & Juventa feat. Micky Blue - Lost (Original Mix)
Reunify vs. Kris Maydak feat. Danyka Nadeau - Worth It (Original Mix)
Codeko - Crusader (Original Mix)
Estiva & Skouners feat. Delaney Jane - Playing With Fire (Original Mix)
Cuebrick - Little Chance (Original Mix)
Noah Neiman feat. Anna Yvette - Eyes To The Sky (Original Mix)
WildOnes feat. David Julien - You Dancing (Original Mix)
Juventa feat. Aloma Steele - Euphoria (Winterborn) (Original Mix)
APEK feat. Linney - Voices (Original Mix)
Will Holland - Enhanced Recordings: Best Of 2015 (Continuous DJ Mix)
Johan Vilborg feat. Linney - Unravel Me (Original Mix)
Element Six - Cosmopolitan (Original Mix)
Daun Giventi - Oceanside (Original Mix)
Axis - Lush (Original Mix)
Las Salinas - Winston (Original Mix)
Lycii & Joe Lyons - Prism (Original Mix)
Speed Limits & Cannavo & Nesse - Out Of Sight (Original Mix)
Rodrigo Deem - Belvedere (Original Mix)
Axis Vs. Alae Khaldi - Libra (Original Mix)
Soundprank - Redeemer (Original Mix)
Johan Vilborg - Blossom (Original Mix)
LTN feat. Nina Carr - Illusions (Original Mix)
Alex Klingle - Cerulean (Original Mix)
Square Two (US) - Split (Original Mix)
Wrechiski - Signus (Original Mix)
Wrechiski - Riptide (Original Mix)
Rodrigo Deem - Helsinki (Original Mix)
Alex Klingle & Linnea Schossow - I Run To You (Original Mix)
Will Holland - Enhanced Progressive: Best Of 2015 (Continuous DJ Mix)
---
---