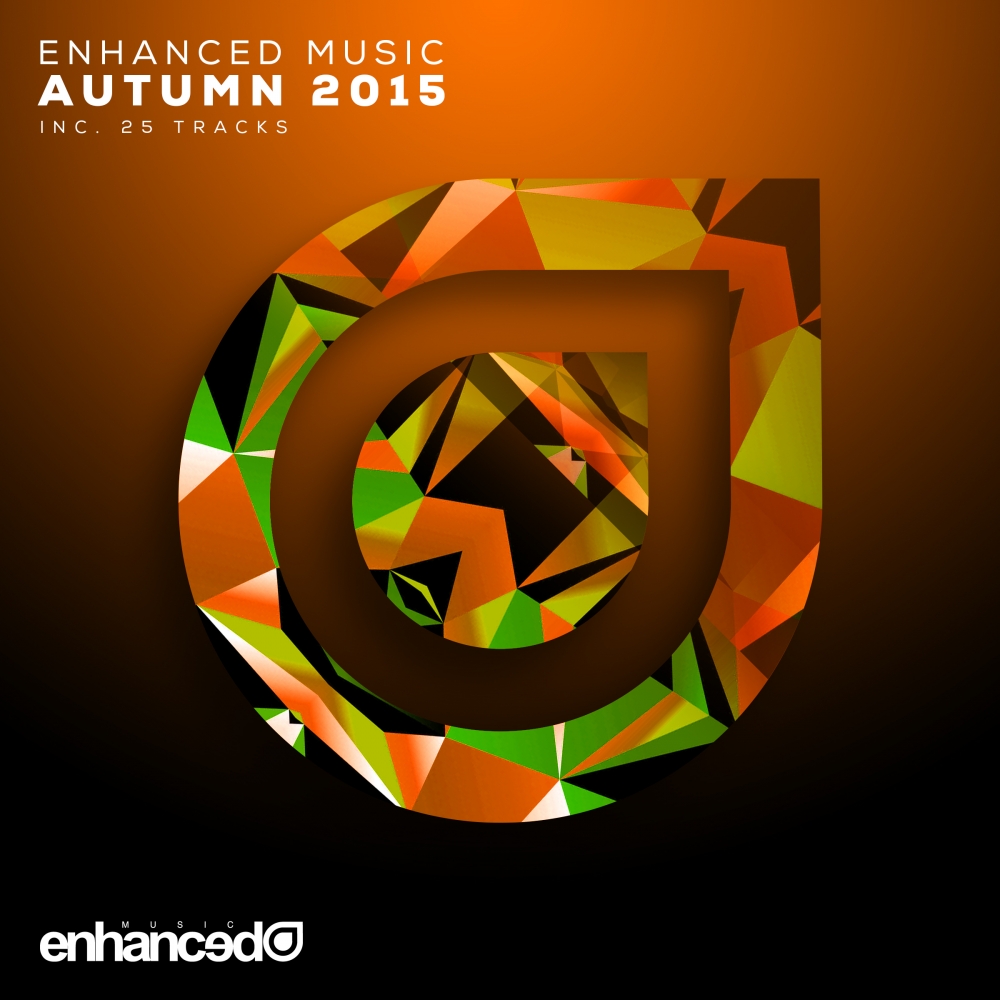 Enhanced Music: Autumn 2015
EnhancedDC072
Stream/Download
Another mighty seasonal compilation release from Enhanced packed with the most recent success stories from across the labels.
Including artists such as Tritonal, Jenaux, Rui Da Silva, Thomas Hayes, Noah Neiman, BRKLYN, LTN, Cuebrick, Codeko, Diversion & Tania Zygar, WildOnes, Alex Klingle, Rodrigo Deem and many more.
Perfect for your music library or playlist, this is a must have collection yet again from 'the label that delivers tune after tune' (MixMag).
Artist: Various Artists
Label: Enhanced Music
Released: 11th December 2015
---
Tritonal - GAMMA GAMMA (Radio Mix)
Rui Da Silva, Duane Harden feat. Joe Killington - It's Your Love (King Arthur & Redhat Remix)
Jenaux feat. Pia Toscano - Renegades (Noah Neiman Remix)
Lycii & Joe Lyons - Prism (Radio Mix)
Reunify vs. Kris Maydak feat. Danyka Nadeau - Worth It (Radio Mix)
BRKLYN feat. Lenachka - Steal Your Heart (Radio Mix)
LTN feat. Adara - Outside The Lines (Radio Mix)
Noah Neiman feat. Matthew Steeper - Gasoline (Radio Mix)
Codeko - Lunar (Radio Mix)
Diversion & Tania Zygar - Bright Lights (Radio Mix)
Thomas Hayes - Lost (Radio Mix)
WildOnes feat. David Julien - You Dancing (Radio Mix)
Daniel Garrick - Smoke (Radio Mix)
Speed Limits & Cannavo & Nesse - Out Of Sight (Radio Mix)
Alex Klingle - Cerulean (Radio Mix)
Estiva & Skouners feat. Delaney Jane - Playing With Fire (Cuebrick Radio Mix)
Cannavo & Nesse - Apollo (Radio Mix)
Johan Vilborg feat. Linney - Unravel Me (Radio Mix)
Daun Giventi - Oceanside (Radio Mix)
Rodrigo Deem - Totem (Radio Mix)
Codeko - Crusader (Radio Mix)
Wrechiski - Riptide (Radio Mix)
Aruna - The End (BLASTERZ Remix)
Alex Klingle & Linnea Schossow - I Run To You (Radio Mix)
Cuebrick - Little Chance (Radio Mix)
---
---