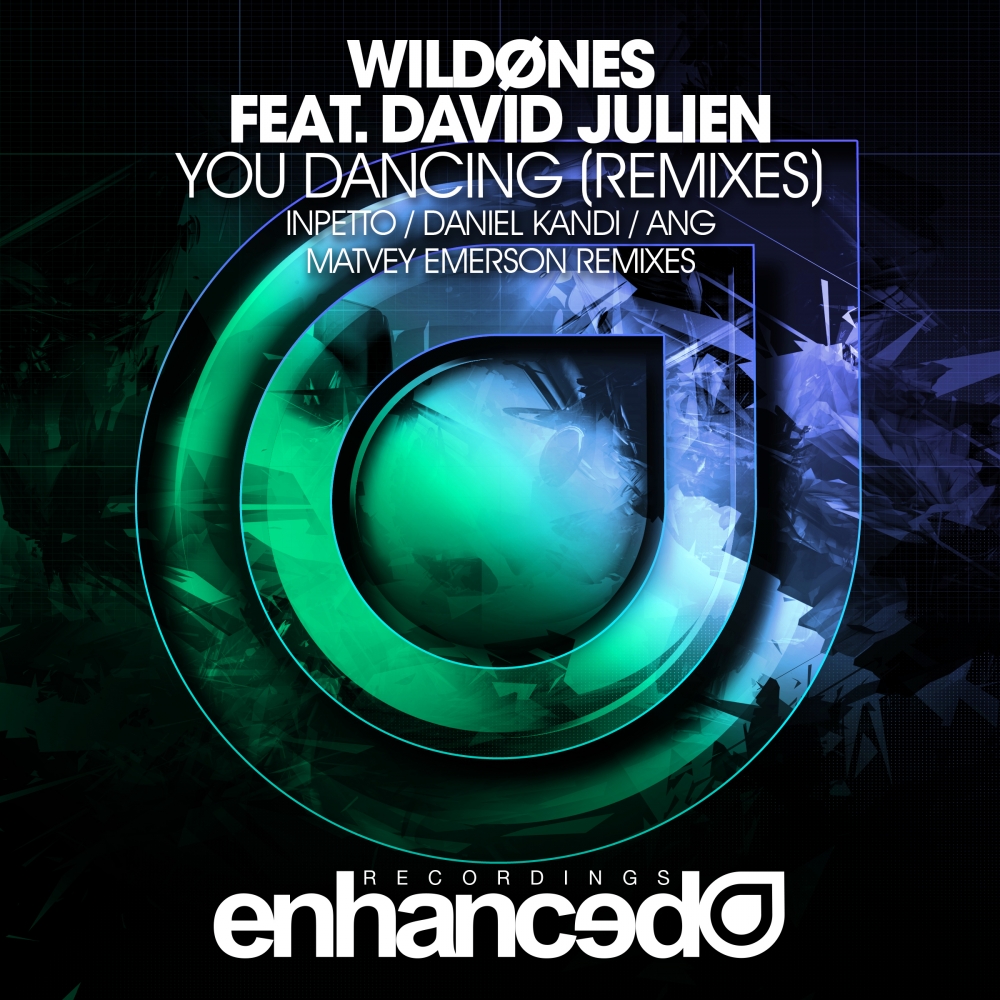 You Dancing (Remixes)
Enhanced234RB
Stream/Download
WildOnes & David Julien's 'You Dancing' has seen a remarkable journey since being picked up by DJs such as Hardwell earlier in the year. Currently sitting at well over 1 million streams, it's safe to say the first WildOnes & David Julien collaboration has gone down a storm - now having been remixed by four of the scene's hottest talents, 'You Dancing' is back but not as you've heard before.
Kicking off the release is enigmatic German House duo Inpetto, renowned for their forward-thinking sound which has seen them at the forefront of dance music for longer than most, Inpetto take David Julien's impeccably delivered vocals and switches them up with a refreshingly traditional flexing 4/4 groove. Trance heavyweight Daniel Kandi's Remix brings his unique brand of uplifting Trance to the release, incorporating seamlessly an elegant, moody melody with atmospherics and intricate FX.
Mexican producers ANG inject their bass-heavy Progressive style into the Original to result in a peak-time festival pleaser, whilst Russian producer Matvey Emerson crafts a truly unique Deep House Remix full of moody atmospherics, bouncing chords and crisp pads.
Tying up one of the year's most memorable releases with an equally impressive remix package, these are the 'You Dancing' Remixes.
Artist: WildOnes feat. David Julien
Label: Enhanced Recordings
Released: 30th November 2015
---
WildOnes feat. David Julien - You Dancing (Inpetto Remix)
WildOnes feat. David Julien - You Dancing (Daniel Kandi Remix)
WildOnes feat. David Julien - You Dancing (ANG Remix)
WildOnes feat. David Julien - You Dancing (Matvey Emerson Remix)
---
---