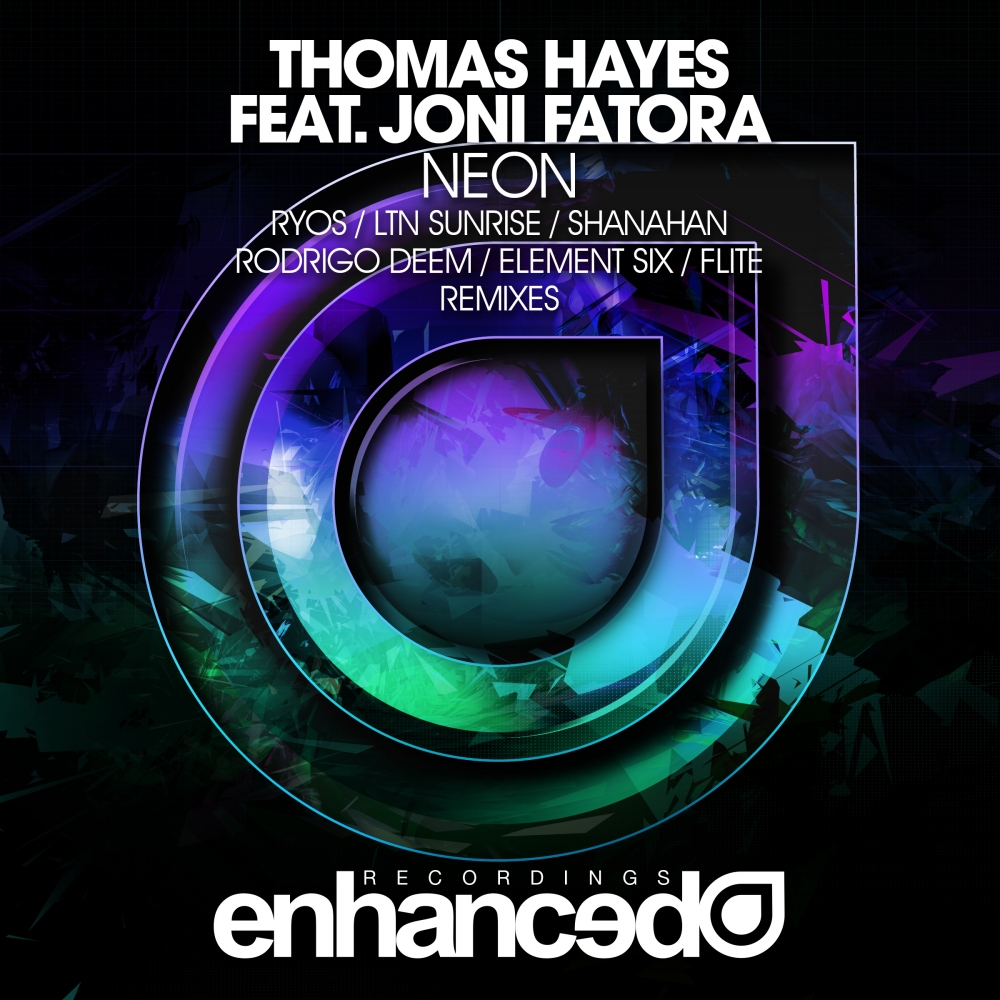 Neon (Remixes)
Enhanced228RB
Stream/Download
Thomas Hayes & Joni Fatora's original 'Neon (Alluvion)' has been received as one of the biggest Progressive House tunes of the year. With a support list that reads as a who's who in modern dance music, Enhanced proudly present Thomas Hayes' instant classic in five unique new remixes.
Ryos heads the tracklist with an impressive, powerful Progressive House rendition which sees the US producer's extremely in-demand talents in all their innovative glory. Indonesian Trance superstar LTN lends a stripped-back, Sunrise remix which adds a healthy dose of melody and atmospherics to the release.
Next up is American prodigy Shanahan who injects his ferociously addictive Progressive House groove into the original, Enhanced Progressive star Rodrigo Deem serves up a gorgeous Trance number while fellow label mates Element Six bring their elegant style to the original in a beautifully uplifting, acoustic-centric remix. Young Drum and Bass wunderkid Flite brings about a perfectly rounded remix featuring the producer's highly distinctive sound which switches up Thomas Hayes' original to act as the perfect finale.
Thomas Hayes original was one of his defining releases, here 'Neon (Alluvion)' takes on a new lease of life and embarks on a thorough journey through some hugely exciting producers.
Artist: Thomas Hayes feat. Joni Fatora
Label: Enhanced Recordings
Released: 28th September 2015
---
Thomas Hayes feat. Joni Fatora - Neon (Ryos Remix)
Thomas Hayes feat. Joni Fatora - Neon (LTN's Sunrise Remix)
Thomas Hayes feat. Joni Fatora - Neon (Shanahan Remix)
Thomas Hayes feat. Joni Fatora - Neon (Rodrigo Deem Remix)
Thomas Hayes feat. Joni Fatora - Neon (Element Six Remix)
Thomas Hayes feat. Joni Fatora - Neon (Flite Remix)
---
---