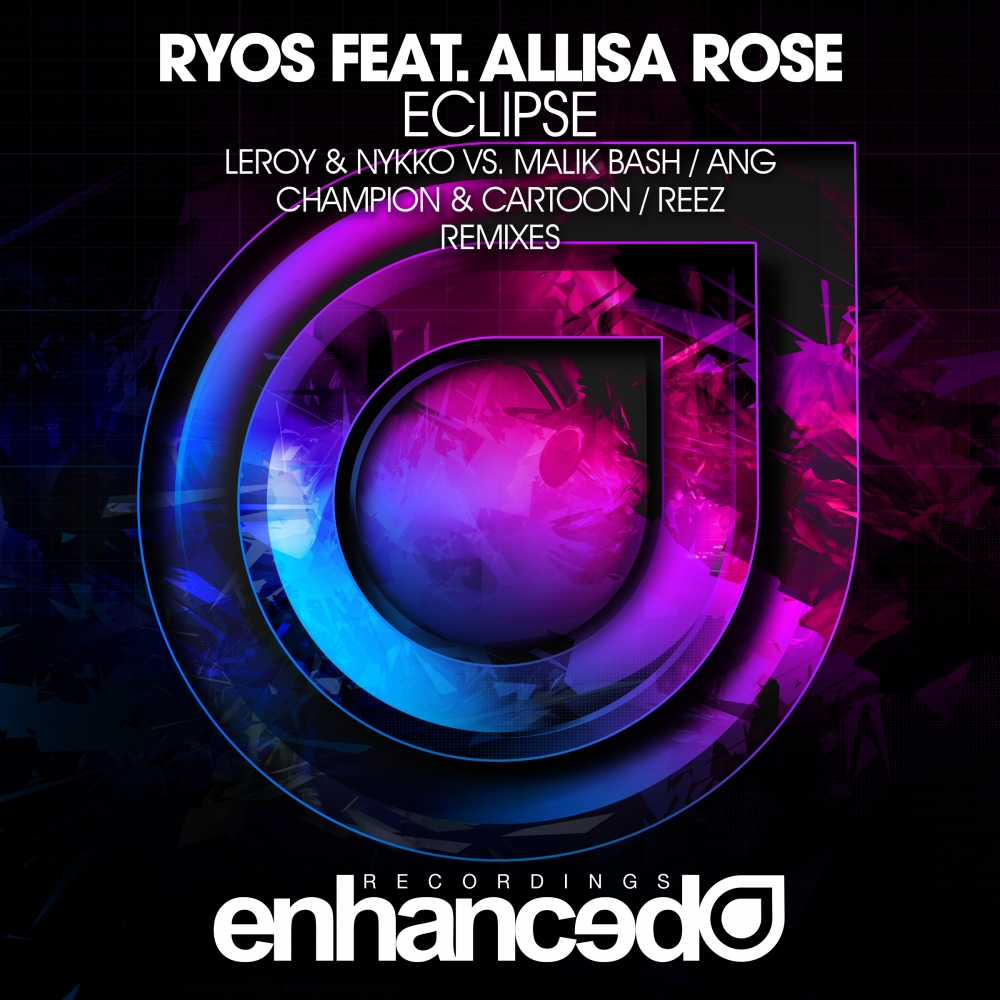 Eclipse (Remixes)
Enhanced226R
Stream/Download
Seeing its debut release as part of Tritonia's 'Tritonia Chapter 002' compilation, young US-producer Ryos' 'Eclipse' has become one of the year's biggest anthems. After an extensive remix competition, here are the winners...
Leroy & Nykko vs. Malik Bash served up the winner with a pounding Progressive House remix which sent the original on a beefed up journey through searching synths, party vibes and driving bass.
ANG take Ryos' original on an even heavier trip with flared basslines, flexing chords and a brand new wave of energy from the young producers.
Two rising stars in the Drum & Bass scene, Champion & Cartoon next took on 'Eclipse' and the result saw a sublime uplifting yet gritty slice of bass.
Lastly rounding off the Remix EP is young Dutch duo Reez, with recent remixes for a host of big players, the Dutch producers apply their increasingly in-demand talents to 'Eclipse' and form a refreshingly energetic rendition of Ryos' original.
A complete remix EP featuring a range of exciting prospects - this is the long awaited 'Eclipse' Remixes.
Artist: Ryos feat. Allisa Rose
Label: Enhanced Recordings
Released: 7th September 2015
---
Ryos feat. Allisa Rose - Eclipse (Leroy & Nykko vs. Malik Bash Remix)
Ryos feat. Allisa Rose - Eclipse (ANG Remix)
Ryos feat. Allisa Rose - Eclipse (Champion & Cartoon Remix)
Ryos feat. Allisa Rose - Eclipse (Reez Remix)
---
---