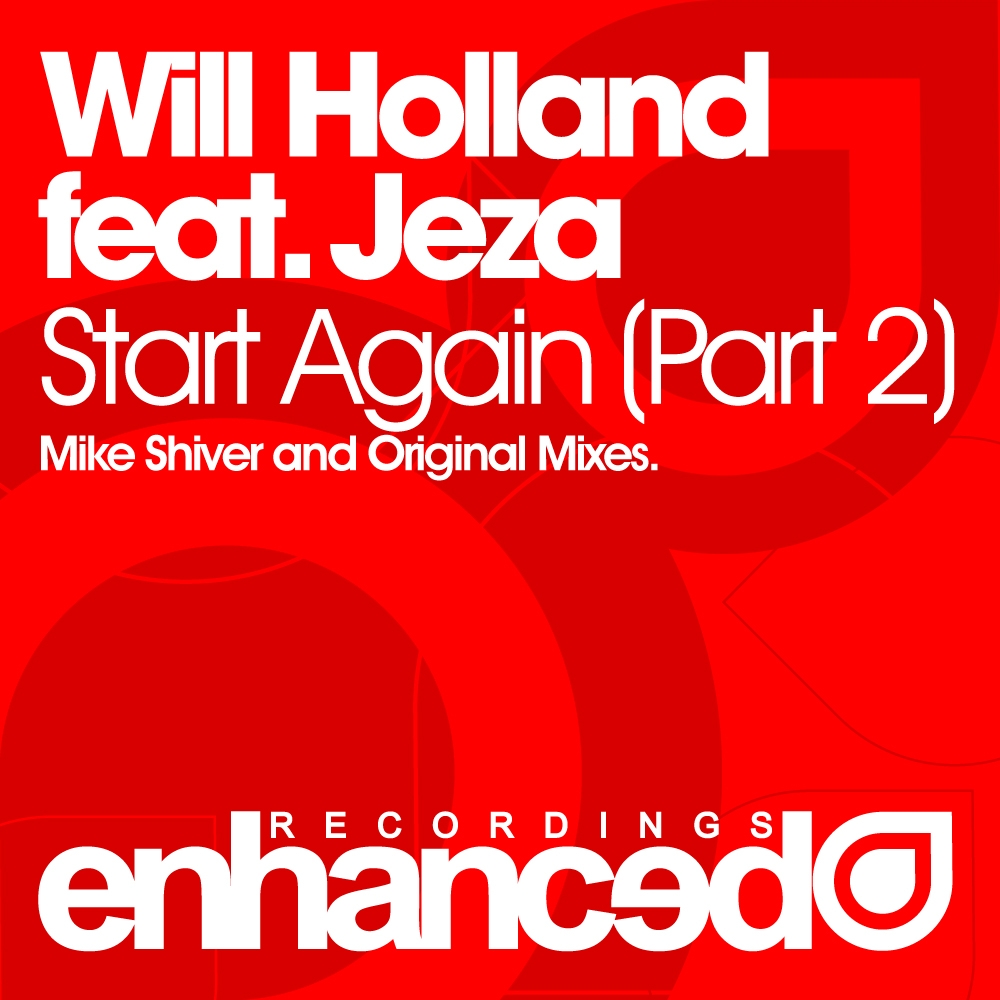 Start Again (Part 2)
Enhanced084R
Stream/Download
After winning the Future Favourite vote on ASOT, seeing huge DJ support across the board and chalking up tens of thousands of views on YouTube, its probably fair to say Will Holland & Jeza first collaborative effort was well received.
With the Original Intro and Juventa mixes still doing damage, its now the turn of Super-Swede Mike Shiver to breathe fresh life into the release with a quite stunning remix, offering something completely fresh but just a devastating on the dancefloor with its almighty bassline and wonderful new lead.
Also included in this release is the DJ friendly Original Mix.
Will and Jeza are currently working on the follow up to Start Again.. watch this space!
Artist: Will Holland feat. Jeza
Label: Enhanced Recordings
Released: 25th April 2011
---
Will Holland feat. Jeza - Start Again (Mike Shiver's Garden State Remix)
Will Holland feat. Jeza - Start Again (Original Mix)
---
---