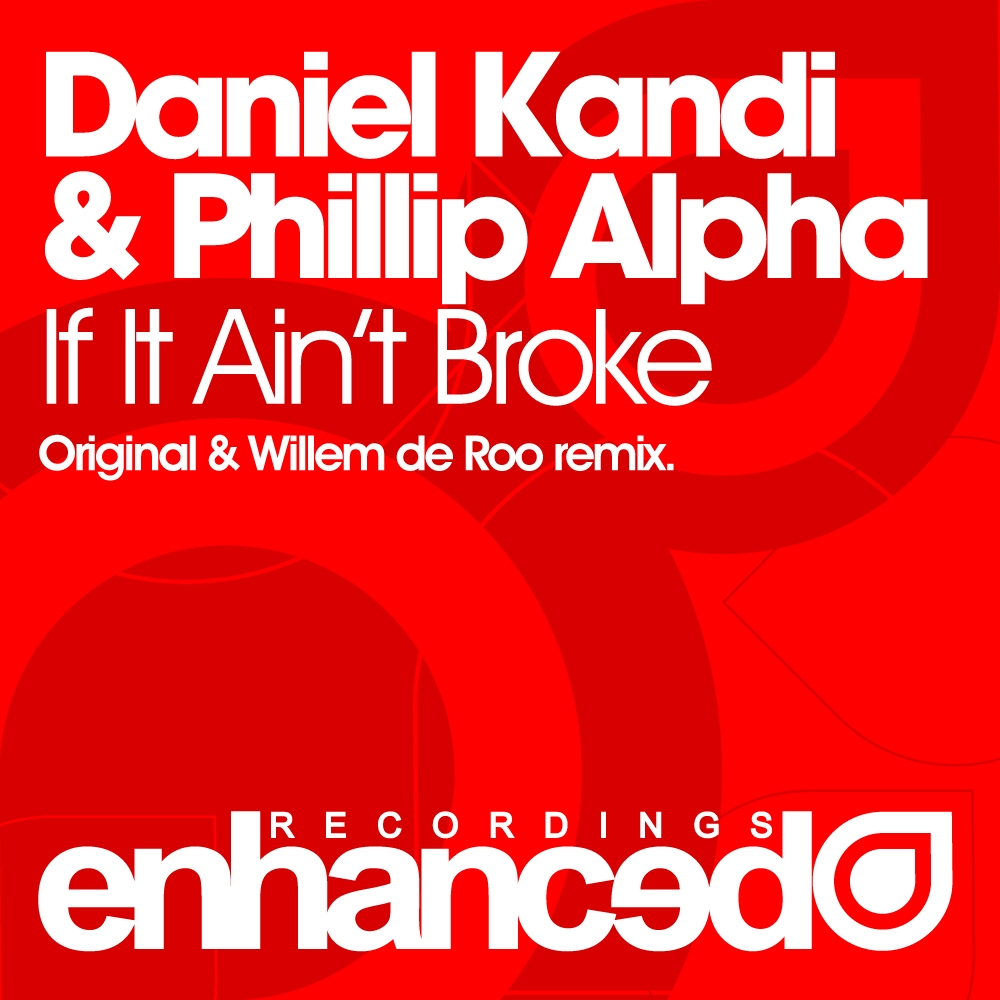 If It Ain't Broke
Enhanced089
Stream/Download
This Danish duo's first collaboration was the almighty Sticks & Stones which stormed the trance charts and saw huge support from the likes of Armin van Buuren, Above & Beyond and Ferry Corsten.
We wouldn't bet against this following suit, and it has already been selected by Armin van Buuren to appear on this year's ASOT Compilation. The title says it all, and is very much in a similar mould to its predecessor; beautiful, uplifting trance.
New Enhanced recruit Willem de Roo takes the originals key elements and flips them on their head, turning the production into a chunky, floor shaking prog-trancer; Willem is another name that we believe will join the long line of prodigious Dutch talents in the scene, and this remix shows why.
Another fantastic release from Kandi & Alpha!
Artist: Daniel Kandi & Phillip Alpha
Label: Enhanced Recordings
Released: 11th April 2011
---
Daniel Kandi & Phillip Alpha - If It Ain't Broke (Original Mix)
Daniel Kandi & Phillip Alpha - If It Ain't Broke (Willem de Roo Remix)
---
---