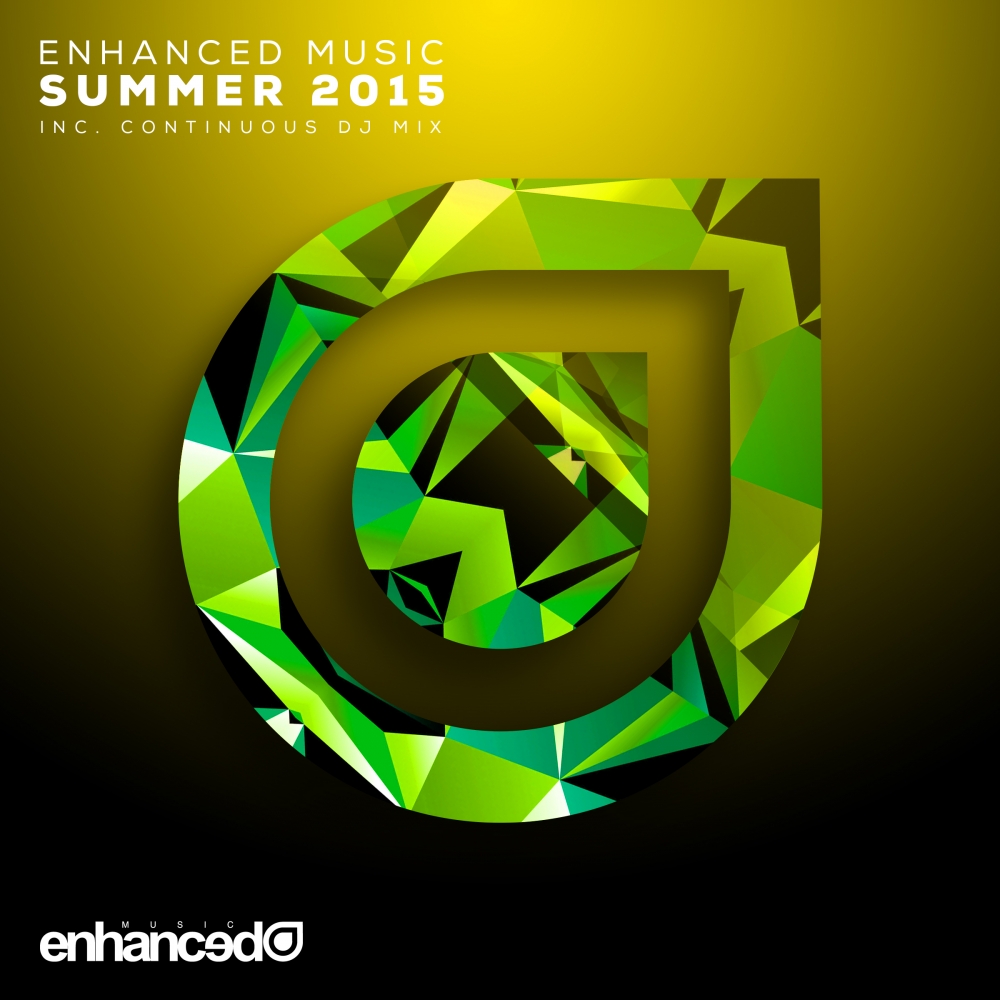 Enhanced Music: Summer 2015
EnhancedDC063
Stream/Download
This Summer, 'the label that delivers tune after tune' (Mixmag) releases 20 label favourites to have hit the charts so far this year, seamlessly bound together in one continuous DJ Mix.
Including the incredible Tritonal Juventa collab feat Micky Blue - 'Lost', one of the most popular tracks this year on Enhanced Recordings - 'Eclipse' from Ryos feat Allisa Rose, the stunning Neon (Alluvion) from Thomas Hayes and Joni Fatora, Estiva's 'Playing With Fire', as well as top tunes from artists such as, Alex Klingle, Codeko, LTN, Diversion, Matt Fax and many more.
This Summer's must have release. Music sounds better when it's Enhanced.
Artist: Various Artists
Label: Enhanced Music
Released: 22nd June 2015
---
Various Artists - Enhanced Music: Summer 2015 (Continuous DJ Mix)
Tritonal & Juventa feat. Micky Blue - Lost (Original Mix)
Ryos feat. Allisa Rose - Eclipse (Original Mix)
Thomas Hayes feat. Joni Fatora - Neon (Alluvion) (Original Mix)
Preon, David Bulla & Larsm - Break Through (Original Mix)
Codeko - Trace (Original Mix)
Estiva & Skouners feat. Delaney Jane - Playing With Fire (Original Mix)
Alex Klingle feat. Emily Harder - The Deeper We Go (Original Mix)
Boxer & Forbes pres. Dandy - Back In My Life (Original Mix)
Axis Vs. Alae Khaldi - Libra (Original Mix)
Diversion - Perfect Pleasure (Original Mix)
LTN - Harbour Lights (Original Mix (Bonus Track))
Speed Limits & DVN feat. Duncan - Take My Breath Away (Original Mix)
Cuebrick - Save Me (Original Mix)
Rodrigo Deem - Belvedere (Original Mix)
Las Salinas - Popeye (Original Mix)
Matt Fax - Going Down (Original Mix)
Enzo Darren feat. Delaney Jane - Adonis (Original Mix)
Soundprank - Redeemer (Original Mix)
Mike Shiver & Oen Bearen - Ataraxia (Original Mix)
PARITY - Tomcat (Original Mix)
---
---