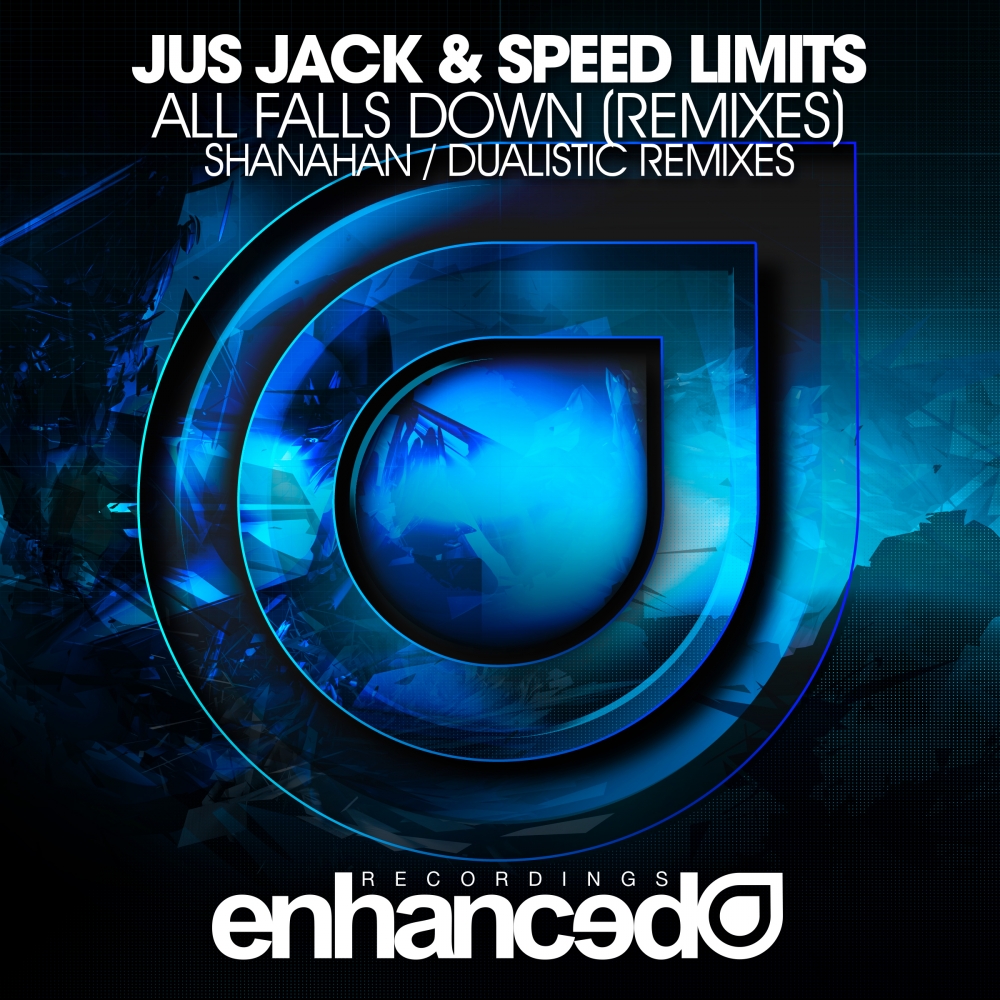 All Falls Down (Remixes)
Enhanced214R
Stream/Download
One of the stand out tracks from Tritonal's recent Tritonia Chapter 002 Compilation, Jus Jack & Speed Limits' 'All Falls Down' saw one of this year's most evocative vocals get the Tritonal treatment in a festival-ready crowd pleaser filled with the duo's rapturous energy.
Furthering that energy on with another two remixes, Jus Jack & Speed Limits' original gets a total rework from two extremely exciting producers.
First up, the US' Shanahan who's been making waves for sometime with his unique approach to Dance music. In his remix Shanahan displays the traits which have ear-marked him for success. Growling bass, shooting synths and deft piano leads all feature in a completely reworked festival pleaser from the producer who's seen consistent support from the likes of Hardwell.
Rounding off the EP is young Dutch talent, Dualistic who has been steadily climbing through the rings of the Drum & Bass community of late. Jus Jack & Speed Limits' track takes on a entirely refreshing new guise with crisp pads complimenting rippling chords and driving bass to form an impressively well finished production from the producer who's been seeing success after success recently.
Jus Jack & Speed Limits' seminal hit is back as you've never heard before.
Artist: Jus Jack & Speed Limits
Label: Enhanced Recordings
Released: 29th May 2015
---
Jus Jack & Speed Limits - All Falls Down (Shanahan Remix)
Jus Jack & Speed Limits - All Falls Down (Dualistic Remix)
---
---