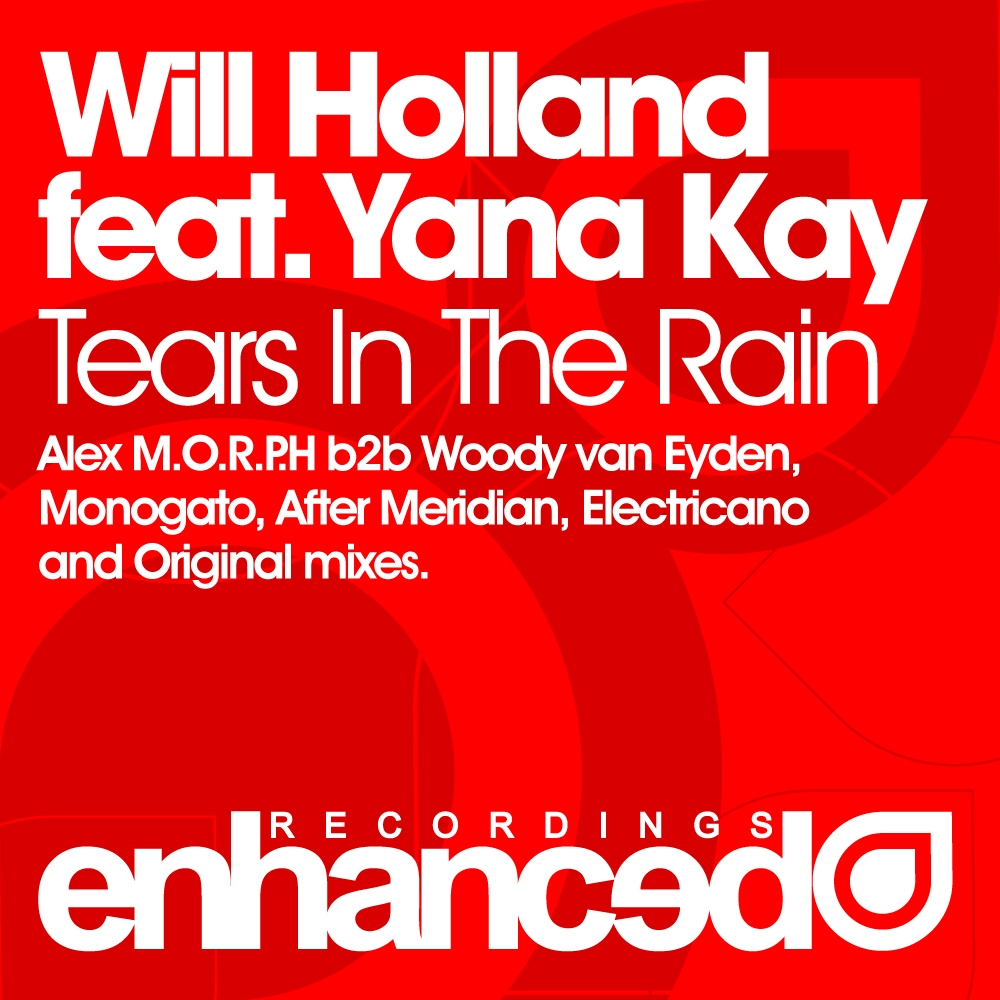 Tears In The Rain
Enhanced023
Stream/Download
Will Holland teams up with Russian songstress Yana Kay to deliver 'Tears In The Rain.'
Will's first solo work in over a year and the first in three vocal projects to be released over the next few months is a trademark uplifting trancer built around Yana's vocal.
Remixes come from the hottest duo in trance Alex M.O.R.P.H b2b Woody Van Eyden who have just crashed into the Top 100 DJ's and deliver a stunning peak time remix.
Enhanced artist Peter Smit don's his Monogato hat and turns out a groovy prog trance take on the original. Relative newcomers After Meridian and Electricano turn out excellent prog and house remixes that really harness the vocal and take it in a new direction.
Artist: Will Holland feat Yana Kay
Label: Enhanced Recordings
Released: 8th December 2008
---
Will Holland feat Yana Kay - Tears In The Rain (Alex M.O.R.P.H b2b Woody Van Eyden Remix)
Will Holland feat Yana Kay - Tears In The Rain (Monogato Remix)
Will Holland feat Yana Kay - Tears In The Rain (After Merdian Remix)
Will Holland feat Yana Kay - Tears In The Rain (Electricano Remix)
Will Holland feat Yana Kay - Tears In The Rain (Original Mix)
---
---