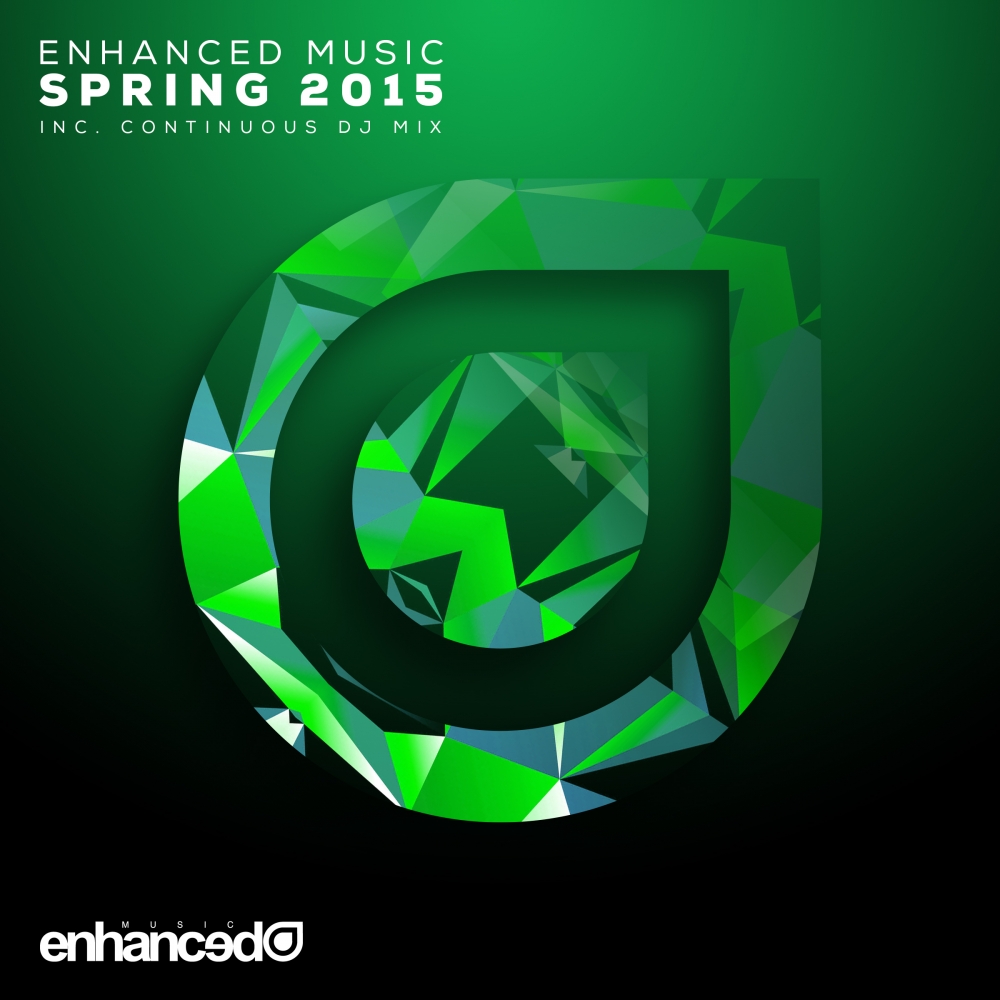 Enhanced Music: Spring 2015
EnhancedDC057
Stream/Download
This Spring, 'the label that delivers tune after tune' (Mixmag) releases 20 label favourites so far this year, seamlessly bound together in one continuous DJ Mix.
2015 has seen some of Enhanced's biggest releases of all time under the spotlight, including Tritonal's Edit of Jus Jack & Speed Limits 'All Falls Down', Jenaux feat. Pia Toscano 'Renegades', Estiva & Skouners feat. Delaney Jane 'Playing With Fire', Noah Neiman feat. Mike Schmid 'Follow' and all of which firm favourites on this compilation, plus many more.
Featuring tracks supported by Hardwell, Armin van Buuren, Above & Beyond, Nicky Romero, this is a must have collection yet again from Enhanced Music.
Artist: Various Artists
Label: Enhanced Music
Released: 6th April 2015
---
Jus Jack & Speed Limits - All Falls Down (Tritonal Edit)
Noah Neiman feat. Mike Schmid - Follow (Original Mix)
Estiva & Skouners feat. Delaney Jane - Playing With Fire (Original Mix)
Jenaux feat. Pia Toscano - Renegades (Original Mix)
Yoel Lewis & Punk Party feat. Keith Varon - Thrive (Original Mix)
Johan Vilborg & Cristina Soto - Wasting Candles (Joshi Deep Fix)
Estiva & The Spacies - Voices (Kelvin & Lash Remix)
Rodrigo Deem - Helsinki (Original Mix)
LTN feat. Arielle Maren - Let Me Go (Original Mix)
Element Six - Cosmopolitan (Original Mix)
Kaspar Tasane - Playa (Original Mix)
Chris Murith - My Lovin' (Original Mix)
Avenue One - In Your Arms (Original Mix)
Jaco feat. Alana Aldea - Wait For You (Original Mix)
Estiva feat. Sarah Russell - Feel Right (SirensCeol Remix)
Diversion - It Is What It Is (Original Mix)
Johan Vilborg & Cristina Soto - Wasting Candles (Alex Klingle Remix)
Nick Karsten - Swinger (Original Mix)
Ost & Meyer - Liquify (Original Mix)
Fabio XB & Liuck feat. Christina Novelli - Step Into The Light (Anske Remix)
Various Artists - Enhanced Music: Spring 2015 (Continuous DJ Mix)
---
---