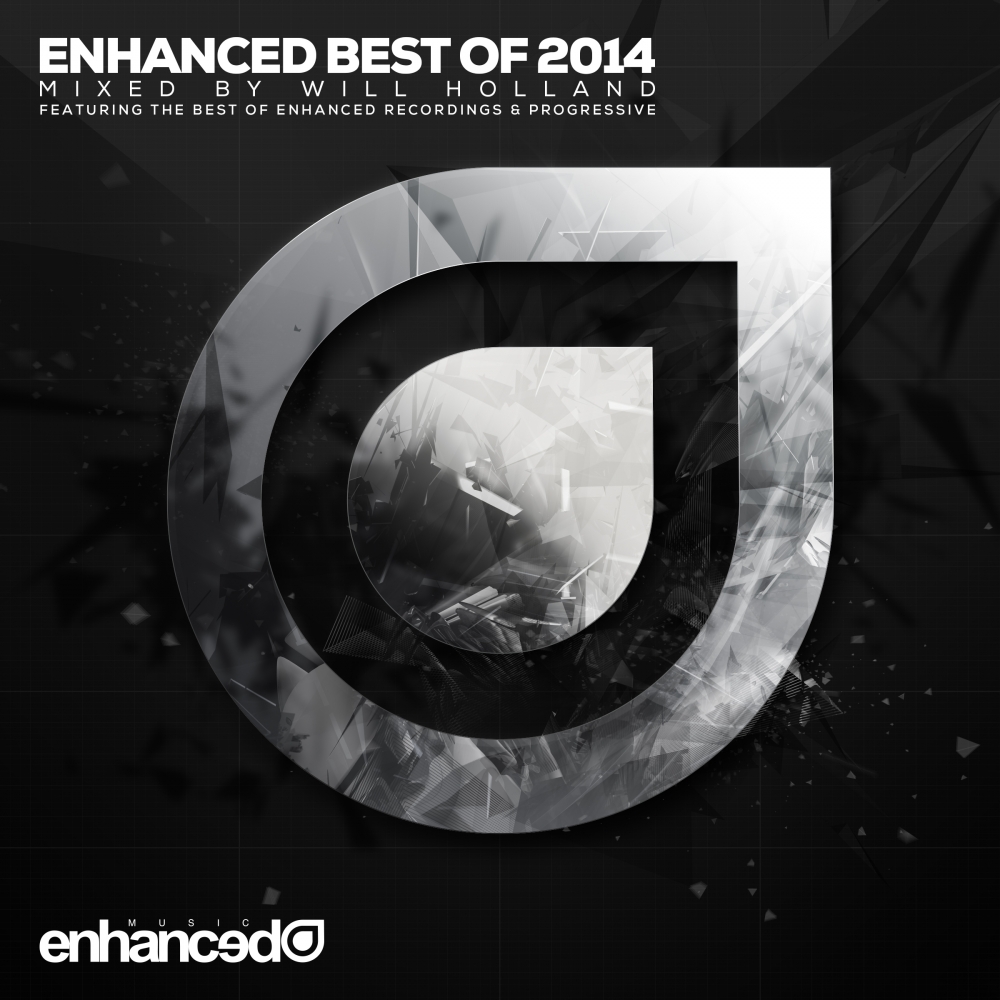 Enhanced Best Of 2014, Mixed by Will Holland
EnhancedDC054
Stream/Download
With a year that's seen some of label's biggest ever releases, Enhanced Music bring the year to a close with it's annual celebratory compilation featuring only the cream of the Enhanced crop, mixed and crafted by non-other than Will Holland in 2 separate DJ mixes.
Boasting an extensive collection of releases from the likes of label heavyweights Tritonal, the Grammy-nominated BT, Enhanced's very own Dutch stars Estiva and Juventa to name just a few, the Enhanced 'Best Of 2014' compilation provides a hefty injection of progressive, trance & house all tied together with two feature-length mixes showcasing the two prominent Enhanced Recordings and Enhanced Progressive labels - truly Enhanced tour-de-force from 'the label that delivers tune after tune' (Mixmag).
Seminal club hits like Tritonal's 'Anchor' which has lodged itself in the Billboard Dance charts, alongside the intricate nuances of Juventa's 'SHWDWN' & 'Torque' all feature whilst fans of the more melodic & vocally driven can look forward to energetic, progressive tracks from the likes of Aruna, Johan Vilborg, Speed Limits & LTN plus many more.
Continuing into 2015 full-steam ahead, this release is an unmissable look back on an epic year for Enhanced Music; signed, sealed and delivered by Will Holland himself.
Featuring 44 full length tracks, and two continuous DJ mixes - an Enhanced essential release for your collection.
Artist: Various Artists
Label: Enhanced Music
Released: 29th December 2014
---
Various Artists - Enhanced Recordings Best Of 2014 (Will Holland DJ Mix)
Various Artists - Enhanced Progressive Best Of 2014 (Will Holland DJ Mix)
The Chain Gang Of 1974 - Sleepwalking (Juventa Remix)
BT feat. Christian Burns - Paralyzed (Maor Levi Remix)
Mike Shiver feat. Theresia Svensson & Johnny Norberg - The Shade (Progressive Mix)
Soundprank - Hold On (Original Mix)
Daniel Garrick - Upgrade (Original Mix)
Estiva - Koalastrike (Original Mix)
Juventa & Speed Limits - Xperience (Original Mix)
Juventa feat. Kelly Sweet - Superhuman (Original Mix)
Juventa - Torque (Original Mix)
Estiva - Boxmeister (Original Mix)
Tritonal feat. Jonathan Mendelsohn - Satellite (Extended Mix)
Aruna - Start A Fire (Johan Malmgren Original Mix)
Yoel Lewis - Paradox (Original Mix)
Tritonal - Anchor (Original Mix)
Tritonal - Anchor (Lush & Simon Remix)
Juventa - SHWDWN (Original Mix)
Aerosoul & Yoel Lewis feat. Jenny Mayhem - Dreams Come True (Original Mix)
Estiva feat. Sarah Russell - Feels Right (Original Mix)
Speed Limits & Jaco feat. Joni Fatora - Palm Of Your Hand (Original Mix)
Estiva & The Spacies - Voices (Estiva Mix)
LTN feat. Arielle Maren - A Different Side Of You (Original Mix)
Johan Vilborg - Mai Tai (Original Mix)
AWD - Wintertide (Original Mix)
Thomas Hayes - Falling (Original Mix)
Outlook - Zeal (Original Mix)
Morvan - I Believe (Original Mix)
Johan Vilborg - Sky Grinder (Original Mix)
Anry - Night Lights (Original Mix)
Wrechiski - Come Over (Original Mix)
Steve Brian - Brooklyn Bazar (Original Mix)
LTN - Never Ending Highway (Original Mix)
Axis - Lush (Original Mix)
Kago Pengchi - Sinabro (Original Mix)
Thomas Hayes - Cirrus (Original Mix)
Anry - Serene Sky (Original Mix)
4Frame - Prelude (Original Mix)
LTN feat. Christina Novelli - Feeling Like Yeah (Alexander Popov Remix)
Speed Limits - Remember The Good Times (Original Mix)
Johan Vilborg & Cristina Soto - Wasting Candles (Original Mix)
Jaco & Ease - Lumina (Original Mix)
Alae Khaldi - Innuendo (Original Mix)
Steve Brian & Jason Ross - Good Love (Original Mix)
Alex Klingle - Phase Shift (Original Mix)
AWD & Alae Khaldi - The Rise (Original Mix)
---
---