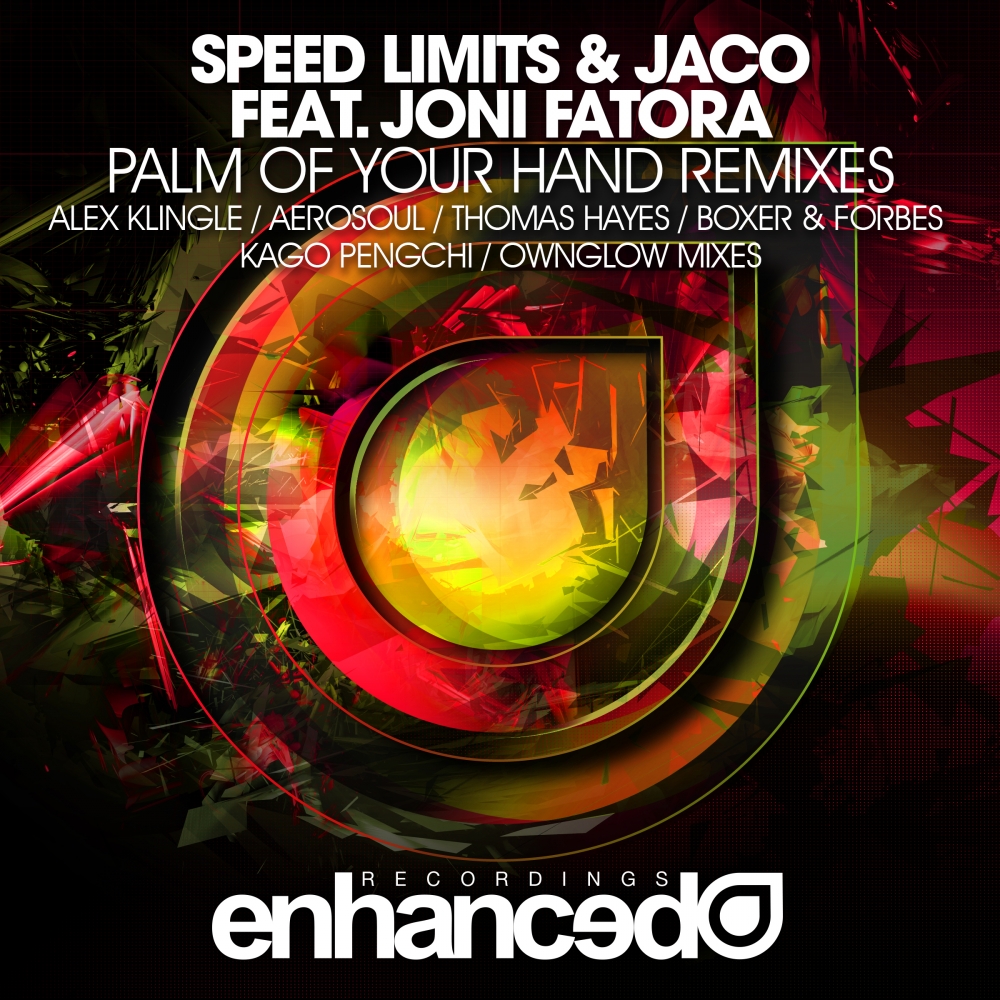 Palm Of Your Hand (Remixes)
Enhanced209R
Stream/Download
With one of the biggest vocal anthems to hit the scene in 2014 coming courtesy of Speed Limits, Jaco & Joni Fatora - next up is the remix package which sees the original & all its thrills together again in a whole host of different guises from some of the most forward-thinking producers of the moment.
Featuring the ever-impressive Alex Klingle whose remix has already seen airplay on Armin van Buuren and Above & Beyond's radio shows, alongside the melodic delights of Aerosoul - this is an awesomely complete offering from Enhanced.
The release also ties in the progressive nuances of Australian Thomas Hayes, whilst showcasing the depth & groove of Boxer & Forbes. Enhanced favourite Kago Pengchi makes a return to the label and injects his bouncing melodies and intricate trademark basslines while rounding off with a flexing drum & bass effort from youngster Ownglow - the 'Palm of Your Hand' remix EP is prepped and primed to deliver that infectious vocal all over again with a whole host of delicious variations.
Artist: Speed Limits & Jaco feat. Joni Fatora
Label: Enhanced Recordings
Released: 26th January 2015
---
Speed Limits & Jaco feat. Joni Fatora - Palm Of Your Hand (Alex Klingle Remix)
Speed Limits & Jaco feat. Joni Fatora - Palm Of Your Hand (Aerosoul Remix)
Speed Limits & Jaco feat. Joni Fatora - Palm Of Your Hand (Thomas Hayes Remix)
Speed Limits & Jaco feat. Joni Fatora - Palm Of Your Hand (Boxer & Forbes Remix)
Speed Limits & Jaco feat. Joni Fatora - Palm Of Your Hand (Kago Pengchi Remix)
Speed Limits & Jaco feat. Joni Fatora - Palm Of Your Hand (Ownglow Remix)
---
---