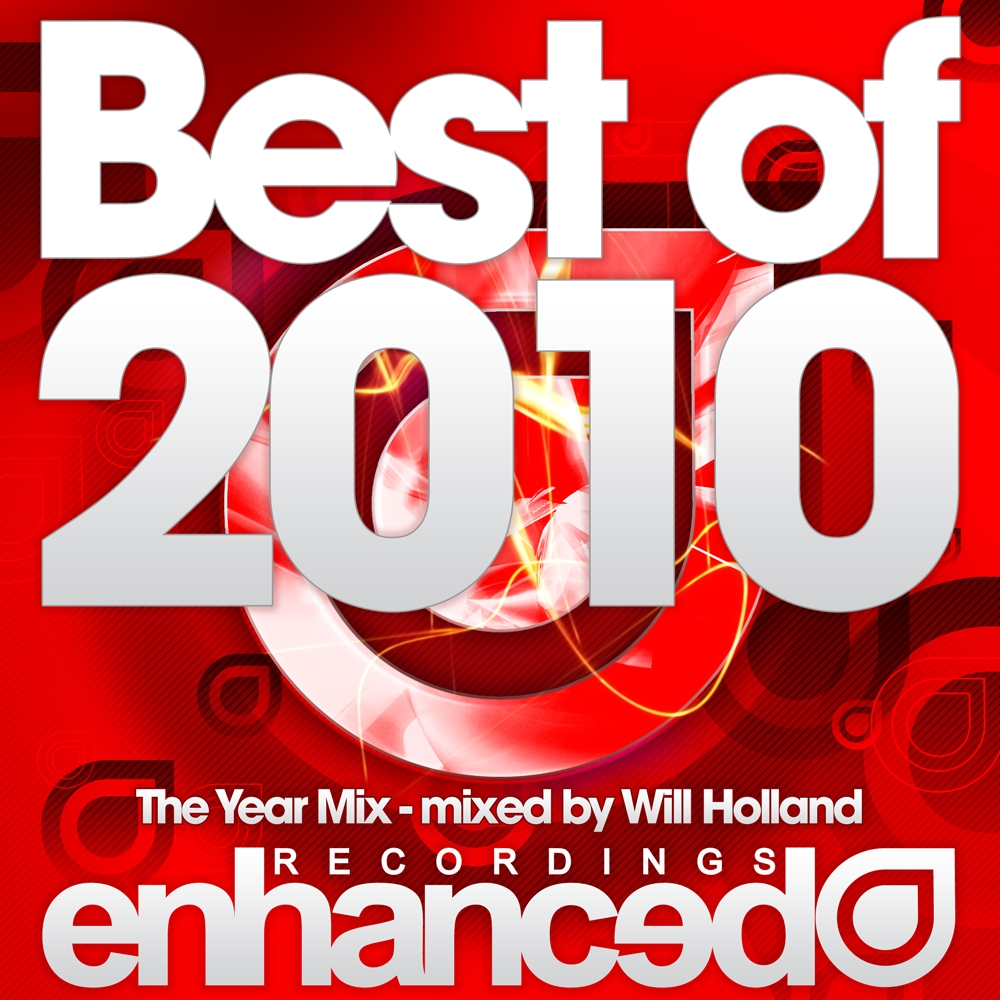 Enhanced Best of 2010 - The Year Mix
Encolv010
Stream/Download
Available exclusively from iTunes on the 20th December, full release on 3rd Jan in all other download stores. Pre-Order now from iTunes!
2010 has without question been the most successful year yet for Enhanced and its two leading imprints Enhanced Recordings and Enhanced Progressive.
It's been an amazing 12 months for its more established artists, as well as its new discoveries - seeing their releases win countless accolades including numerous No. 1 spots on the likes of Beatport and Audiojelly, Tune Of The Week's on the biggest radio shows, consistent support form the world's Djing elite and most importantly - places in the hearts of you the listener.
With the year drawing to a close, it was time to celebrate the last 365 days of releases and so Enhanced asked its worldwide army of fans to pick their favourite tracks from the releases.
Thousands of votes poured in, with the voter picking out their favourite five tracks, from over 150 mixes across more than 50 releases. With the voting being spread so evenly across so many of the releases, it became apparent that choosing your favourite Enhanced release from the year was a tough task indeed, reflecting the quality of its artists and output that has made it 'the label that never fails' (Mixmag) and 'one of the most famous labels today' (Armin van Buuren - ASOT).
And now, here you have it - your favourite 25 Enhanced tracks of 2010 in their full glory, from the likes of Ferry Tayle, Arty, Estiva, Temple One, Will Holland, Juventa, Daniel Kandi, Agulo, Audien, Adam Nickey and Suncatcher, and a bonus mix from Enhanced founder Will Holland containing all 25 tracks making this the perfect way to celebrate what has been a very special year for Enhanced.
Artist: Various Artists
Label: Enhanced Recordings
Released: 3rd January 2011
---
D-Mad - She Gave Happiness (Arty Remix)
Arty - Twilight Tonight (Arty Remode)
Audien - Eleven Eleven (Tom Fall Remix)
Tritonal - Utopia (Arty Remix)
Temple One feat. Hannah Ray - Autumn Leaves (Estiva Remix)
Estiva - The Kingdom (Original Mix)
Agulo feat. David Berkeley - Fire Sign (Steve Brian's Original Mix)
Estiva & Temple One - November Lovely (Estiva Mix)
Suncatcher - Wildflowers (Original Mix)
Motionchild & Will Holland feat. Tiff Lacey - Arctic Kiss (Andy Blueman Remix)
Adam Nickey pres. Blue 8 - Eleventh Street (Original Mix)
Ferry Tayle & Static Blue - Trapeze (Daniel Kandi's Emotional Remix)
Ferry Tayle - The Prestige (Original Mix)
7 Skies & Kiholm - Lost & Found (Original Mix)
Oliver P pres. Stonevalley - Winter (Original Mix)
Sequentia - Make Believe (Original Mix)
Juventa - For That Special Girl (Original Mix)
Phillip Alpha - Valente (Original Mix)
Vascotia - Verano 2010 (Sean Tyas Remix)
The Flyers & Mike Sonar - Supreme (Daniel Kandi Remix)
Phillip Alpha & Daniel Kandi - Sticks & Stones (Original Mix)
Right Face - Morning Dew (Original Mix)
Daniel Kandi & Martijn Stegerhoek - Australia (Original Mix)
Tim Preijers pres. Sense Of Shiver feat. Boom - Offshore (Temple One's Ocean View Remix)
Vast Vision feat. Fisher - Behind Your Smile (Suncatcher Remix)
Will Holland - Enhanced Best of 2010 Year Mix, Part One (Continuous DJ Mix)
Will Holland - Enhanced Best of 2010 Year Mix, Part Two (Continuous DJ Mix)
---
---