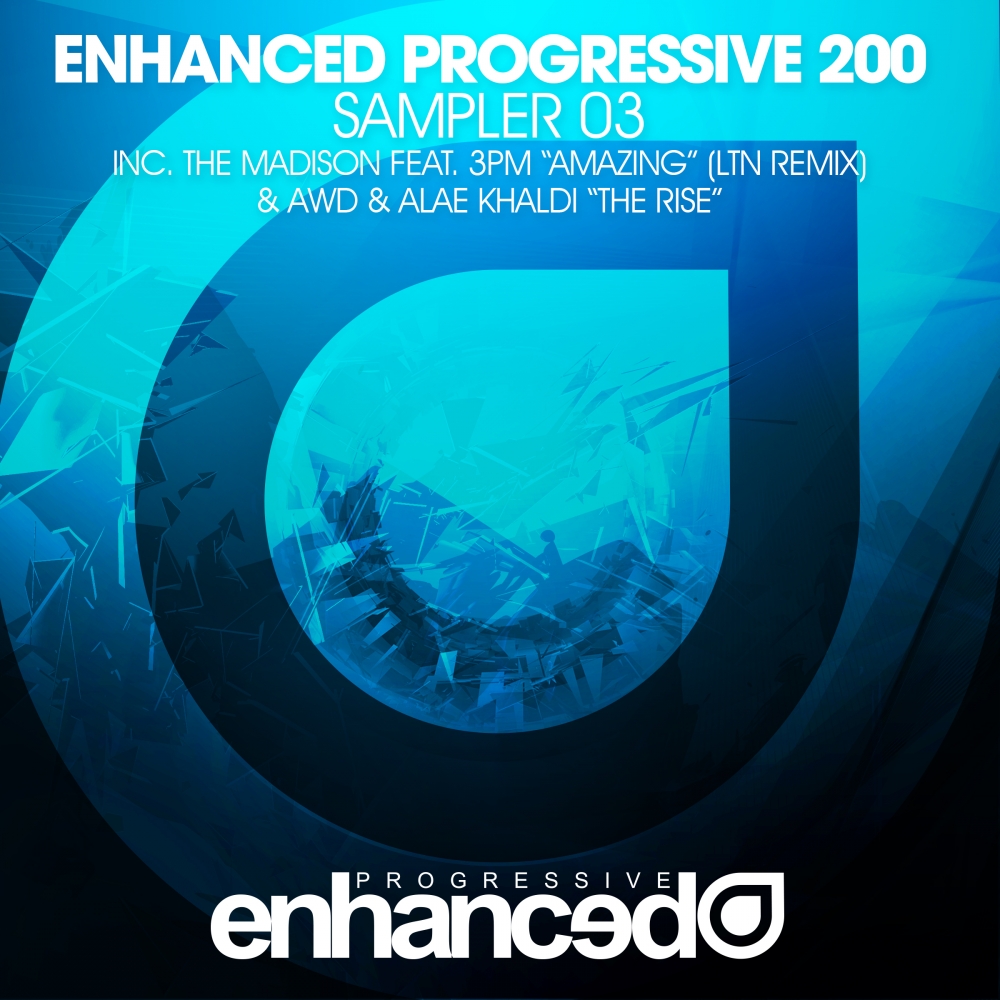 Enhanced Progressive 200: Sampler 03
Enprog200C
Stream/Download
The Third and final EP before the release of Enhanced Progressive 200 is here, headlined by The Madison feat. 3PM and a team effort from AWD & Alae Khaldi.
'Amazing' - a fitting title for track 1 from the The Madison, expertly remixed by non-other than LTN. A summer flashback as 3PM delivers a feel-good vocal, and LTN provides those blissful club arrangements as premiered on the Enhanced Sessions Radio Show.
Following remixes for Aruna on Enhanced Recordings and mixing Amsterdam Enhanced 2014, AWD is back to celebrate this special release along with Moroccan producer Alae Khaldi for 'The Rise'. As a unique composition of warm synths and vocal cuts, this catchy melody is certainly not one to be missed by the Enhanced fan.
Artist: Various Artists
Label: Enhanced Progressive
Released: 17th November 2014
---
The Madison feat. 3PM - Amazing (LTN Remix)
AWD & Alae Khaldi - The Rise (Original Mix)
---
---