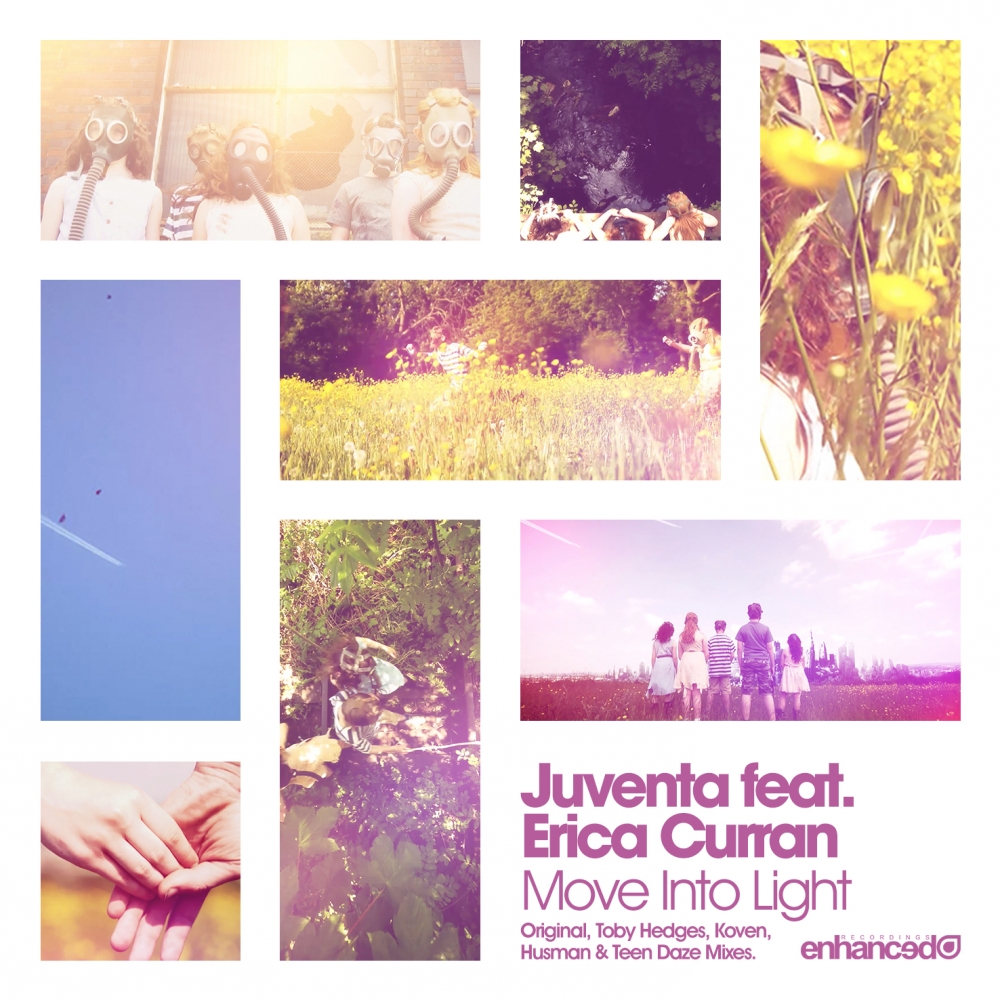 Move Into Light
Enhanced173x
Stream/Download
Enhanced Recordings now delivers the complete 'Move Into Light' package including the Original Mix, mixes from Toby Hedges, Koven, Husman and Teen Daze, as well as Radio Edits for all mixes. As the original release gathered up immense support from the likes of Armin van Buuren, Above & Beyond, Porter Robinson, Paul Oakenfold and Gareth Emery, this unforgettable track has since dominated in more than just one genre.
Toby Hedges provides a solid new trance twist which has support from the trance elite - with punchy percussion and all the emotion of the original, this remix is an essential addition to any 'A Lister's' CD wallet. London based producer Koven offers up his own sensational Dubstep take on the track with enough energy, beats and bass to shake your speakers and move your body, and with the official music video being recut to his remix, it went on to amass hundreds of thousands of YouTube plays in a matter of weeks and top the global Dubstep charts. The young Dutchman Husman brings the EDM bass drops and ethereal breakdowns to destroy any main stage dancefloor, and finally, hot talent Teen Daze goes deep taking the track to a deeper level with shoe-gaze influences, perfectly rounding off a fantastic set of remixes.
A faultless and complete 10 part EP release, with major support across the board.
Artist: Juventa feat. Erica Curran
Label: Enhanced Recordings
Released: 27th January 2014
---
Juventa feat. Erica Curran - Move Into Light (Radio Edit)
Juventa feat. Erica Curran - Move Into Light (Toby Hedges Radio Edit)
Juventa feat. Erica Curran - Move Into Light (Koven Radio Edit)
Juventa feat. Erica Curran - Move Into Light (Husman Radio Edit)
Juventa feat. Erica Curran - Move Into Light (Teen Daze Radio Edit)
Juventa feat. Erica Curran - Move Into Light (Original Mix)
Juventa feat. Erica Curran - Move Into Light (Toby Hedges Remix)
Juventa feat. Erica Curran - Move Into Light (Koven Remix)
Juventa feat. Erica Curran - Move Into Light (Husman Remix)
Juventa feat. Erica Curran - Move Into Light (Teen Daze Remix)
---
---