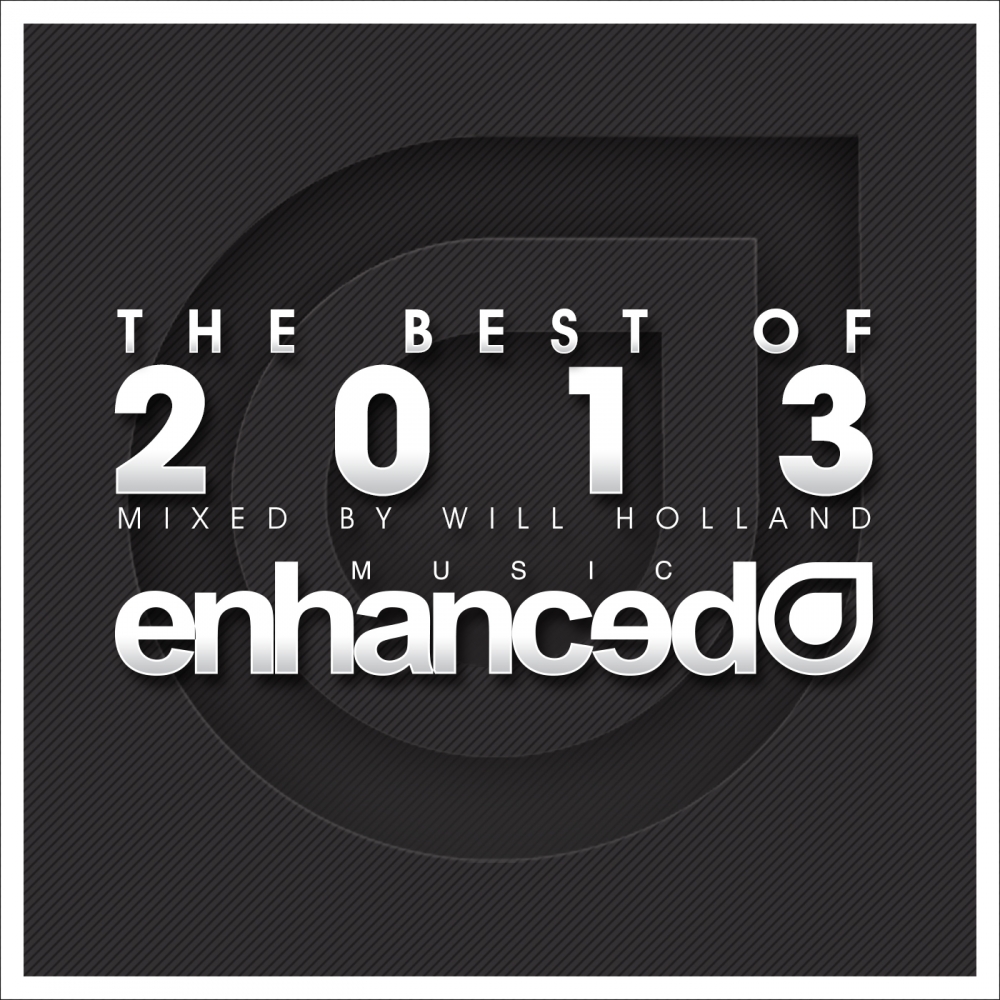 Enhanced Best Of 2013, Mixed by Will Holland
EnhancedDC029
Stream/Download
''The label that delivers tune after tune'' (Mixmag) marks the closing of what can only be described as a phenomenal year, with their annual compilation containing the top 40 voted for tracks of 2013, and as always it's mixed by Enhanced founder and A&R, Will Holland.
With more than 200 individual releases in 2013 to choose from, the Enhanced Fans voted their favourite tracks from the entire year, of which the highest voted making it on to this giant compilation. Consisting of 40 tracks, this year's 'Enhanced Best Of' is a pure celebration of the ever growing Enhanced family, associated labels, and collectively downright great music!
Including tracks and remixes by the likes of Tritonal, Estiva, Juventa, Aruna, Daniel Kandi, Super8 & Tab, Speed Limits, Adam Szabo & Johan Vilborg, Ost & Meyer, Jaco, Suncatcher and many, many more, this album really is the ultimate Enhanced Collector's album.
To round of this spectacular 12 months of music, Enhanced presents 'The Best Of 2013' including 2 continuous mixes from Will Holland as well as all individual tracks.
Artist: Various Artists
Label: Enhanced Music
Released: 13th January 2014
---
Speed Limits & T4L - Solar Guitar (Original Mix)
Juventa - The Strip (Original Mix)
19 Hz - Cloverfield (Original Mix)
AWD - Summer's End (Original Mix)
Nic Toms - Velvet (Original Mix)
19 Hz - The Key (Original Mix)
Terry Da Libra & David Broaders - Loss Aversion (Original Mix)
Thomas Hayes - Diversity (Original Mix)
Estiva & Johan Vilborg - Mondays (Original Mix)
Estiva - Smiley Smilesworth (Original Mix)
Tritonal feat. Skyler Stonestreet - Electric Glow (Original Mix)
Tritonal feat. Phoebe Ryan - Now Or Never (Original Mix)
Tritonal feat. Phoebe Ryan - Now Or Never (Estiva Vs. Juventa Remix)
Juventa feat. Erica Curran - Move Into Light (Original Mix)
Jaco - Dam Square (Original Mix)
Adam Szabo & Johan Vilborg feat. Johnny Norberg - Two To One (Original Vocal Mix)
Ost & Meyer feat. Roman Polonsky - Hold My Hand (Original Mix)
Kerry Leva - Proud (Oliver Smith Remix)
Super8 & Tab - Teardrops (Original Mix)
Jaco - Reborn (Original Mix)
7 Skies - Vice (Original Mix)
Ost & Meyer Vs. 7 Skies - Dharma (Original Mix)
Tritonal feat. Underdown - Bullet That Saved Me (Festival Mix)
Estiva - Dinodrums (Original Mix)
Estiva - Hippodrop (Original Mix)
Estiva - Teddybeat (Original Mix)
Daniel Kandi & Jack Rowan - Arigatou (Original Mix)
Aruna - Reason To Believe (Steve Kaetzel Original Mix)
Eco & Carly Burns - Hurt (Extended Vocal Mix)
Driftmoon - Drifter (Original Mix)
Steve Brian pres. Agulo feat. David Berkeley - Blood & The Wine (Suncatcher Remix)
Falcon - Hayabusa (Original Mix)
Suncatcher - Flicker (Original Mix)
Photographer - Kervansaray (Original Mix)
Estiva & Cardinal feat. Arielle Maren - Wait Forever (Daniel Kandi's Bangin' Remix)
Daniel Kandi - #Trancefamily (Original Mix)
Suncatcher & Falcon - Hashtable (Original Mix)
RAM - RAMnesia (Original Mix)
Gal Abutbul - Serenity (Original Mix)
JayB - Pegasus (Daniel Kandi Remix)
Will Holland - Enhanced Best Of 2013 (Part One) (Continuous Mix)
Will Holland - Enhanced Best Of 2013 (Part Two) (Continuous Mix)
---
---