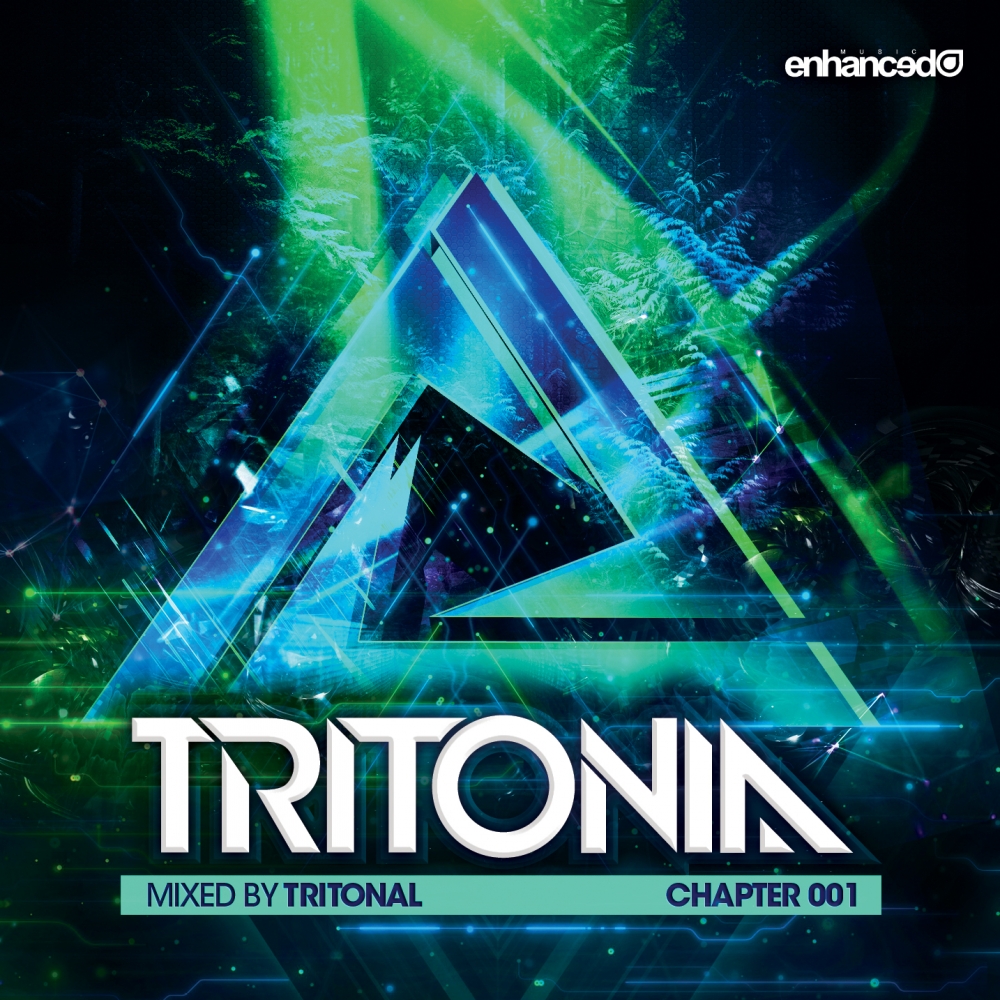 Tritonia - Chapter 001
EnhancedCD022
Stream/Download
Tritonal are back again. After wrapping up an impressive Metamorphic tour that spanned 40 different cities, the energy-driving duo will be introducing the first ever TRITONIA compilation series. Tritonia Chapter 001 will be released on December 17th through their Enhanced Music imprint.
Consisting of 22 of the biggest records from their current live sets, Tritonal include the Original Mix and Tritonal Club Mix of their hit single, "Now Or Never" featuring Phoebe Ryan, as well as "Bullet That Saved Me" from their Metamorphic I EP. Tritonal also feature three unreleased original productions including "Electric Glow," "Collide," and a brand-new instrumental, "Satellite." "Satellite" is a highly sought-after track from Tritonal's 2013 performances. Also making its way into the mix is the highly anticipated Tritonal Remix of Armin van Buuren's "Won't Let You Go" featuring Aruna.
The instrumental mix of "Satellite" is a forward-thinking track that takes the listener on a journey of cohesively executed genre-bending sounds. Starting off slow, "Satellite" progresses into a pounding drop and back again for an unsuspected treat. "Electric Glow" featuring Skyler Stonestreet showcases uplifting angelic vocals and a festival-ready drop that will leave a lasting impression on any listener. Premiered during Tritonal's Electric Zoo Festival set earlier this year, this track has been a staple in Tritonal's sets throughout the latter part of 2013. The third new production on this release, "Collide" with Rafaël Frost, features vocals from Underdown and is a feel-good track with profound harmonized vocals and a piercing melody that will leave the listener wanting more.
With new compelling tunes from Juventa, Estiva, Lush & Simon, Rick Mitchells and more, Tritonia Chapter 001 is a comprehensive snapshot of the sounds of Tritonal and Enhanced Music that dance music lovers won't want to miss. The compilation represents the true emotion and energy of the Tritonal live DJ experience.
Artist: Tritonal
Label: Enhanced Music
Released: 17th December 2013
---
---
---