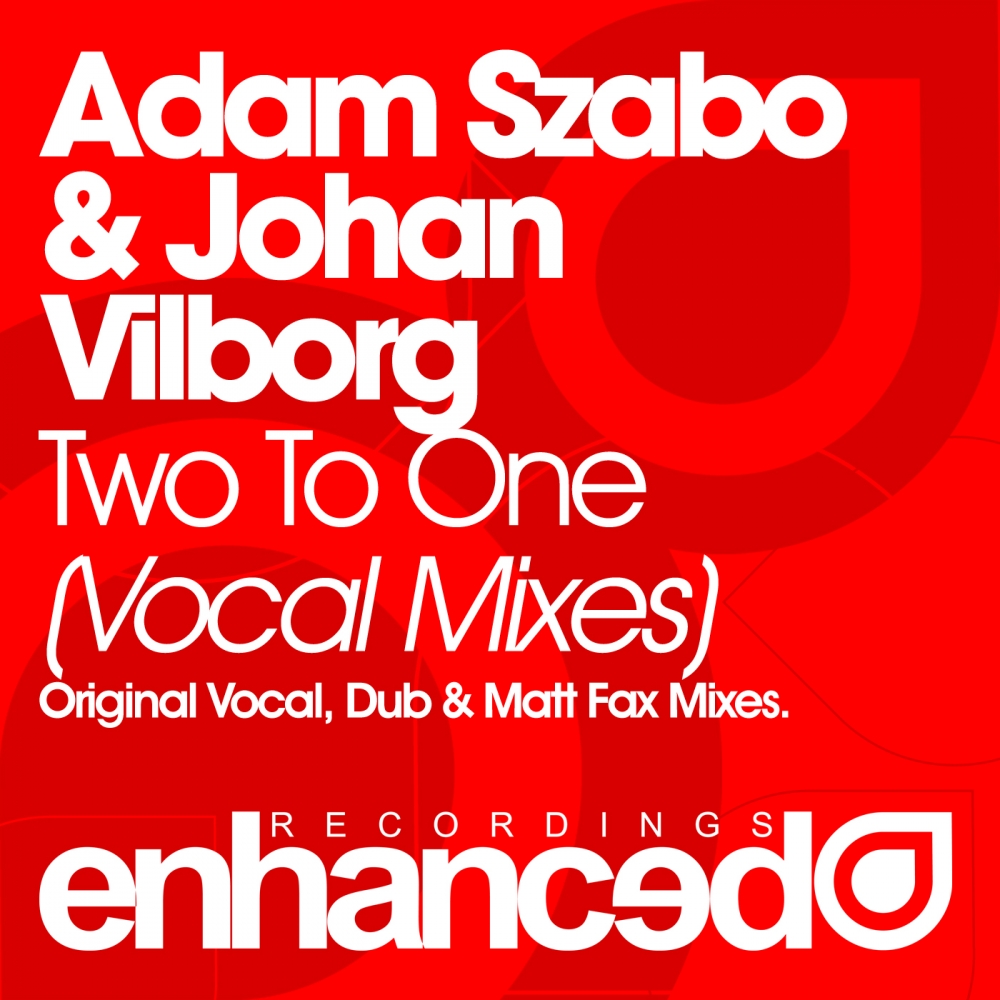 Two To One (Remixes)
Enhanced171R
Stream/Download
This summer's massive anthem from Adam Szabo & Johan Vilborg has been brought back to life with brand new vocals from Johnny Norberg and fresh remixes from Matt Fax.
Norberg's infectious and emotive vocals resonate throughout the track and give it the extra dimension that it deserves while we can all relate to his hopeful lyrics.
The on-fire Matt Fax - a star of Enhanced's Colorize imprint appears on remix duties for this release with a playful production that firmly places this in the melodic progressive house arena. This mix offers a slick and groovier alternative to the original - a melodic masterpiece, and yet further evidence of this teenager's superb abilities.
An essential release for those who loved the original - it just got better! Look out for the music video coming soon!
Artist: Adam Szabo & Johan Vilborg feat. Johnny Norberg
Label: Enhanced Recordings
Released: 2nd December 2013
---
Adam Szabo & Johan Vilborg feat. Johnny Norberg - Two To One (Original Vocal Mix)
Adam Szabo & Johan Vilborg feat. Johnny Norberg - Two To One (Dub Mix)
Adam Szabo & Johan Vilborg feat. Johnny Norberg - Two To One (Matt Fax Vocal Mix)
Adam Szabo & Johan Vilborg feat. Johnny Norberg - Two To One (Matt Fax Dub Mix)
---
---