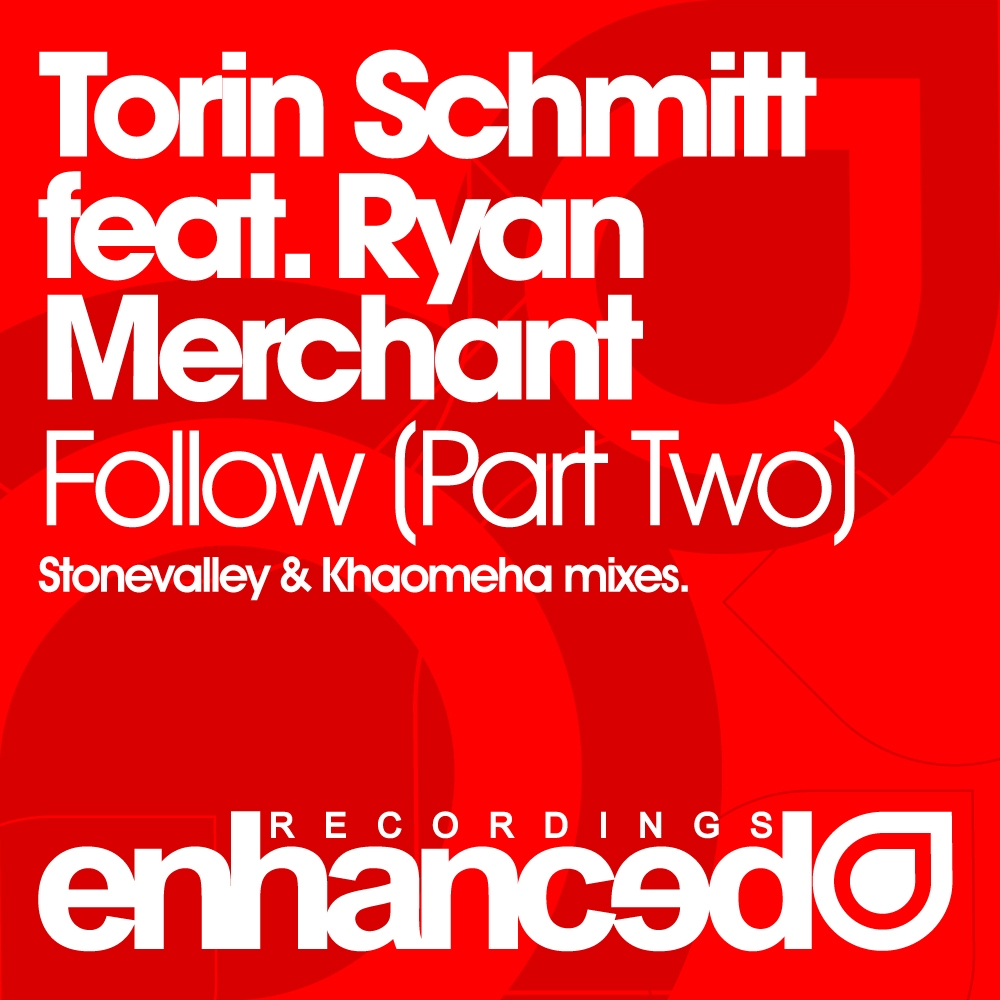 Follow (Part Two)
Enhanced064
Stream/Download
Torin Schmitt's classy Follow with the superb vocals of Ryan Merchant was first revealed on Digitally Enhanced Volume Three and Markus Schulz' Las Vegas compilation this spring.
Part Two of the releases of the single see's trance remixes from an artist who has made major waves on Enhanced in the past 6 months - Oliver P / Stonevalley along with new face Khaomeha.
Harnessing the originals best attributes and the stunning vocals form Ryan Merchant, Stonevalley & Khaomeha turn out two superb mixes; one in the full on style you would expect from them and a more refined & subtle version that sits closer to the more progressive of uplifting trance remixes.
Part One comes with progressive trance remixes from Michael Badal, Kenneth Thomas and Space RockerZ, along with the fantastic original.
Artist: Torin Schmitt feat. Ryan Merchant
Label: Enhanced Recordings
Released: 16th August 2010
---
Torin Schmitt feat. Ryan Merchant - Follow (Stonevalley & Khaomeha Uplifting Remix)
Torin Schmitt feat. Ryan Merchant - Follow (Stonevalley & Khaomeha Progressive Remix)
---
---