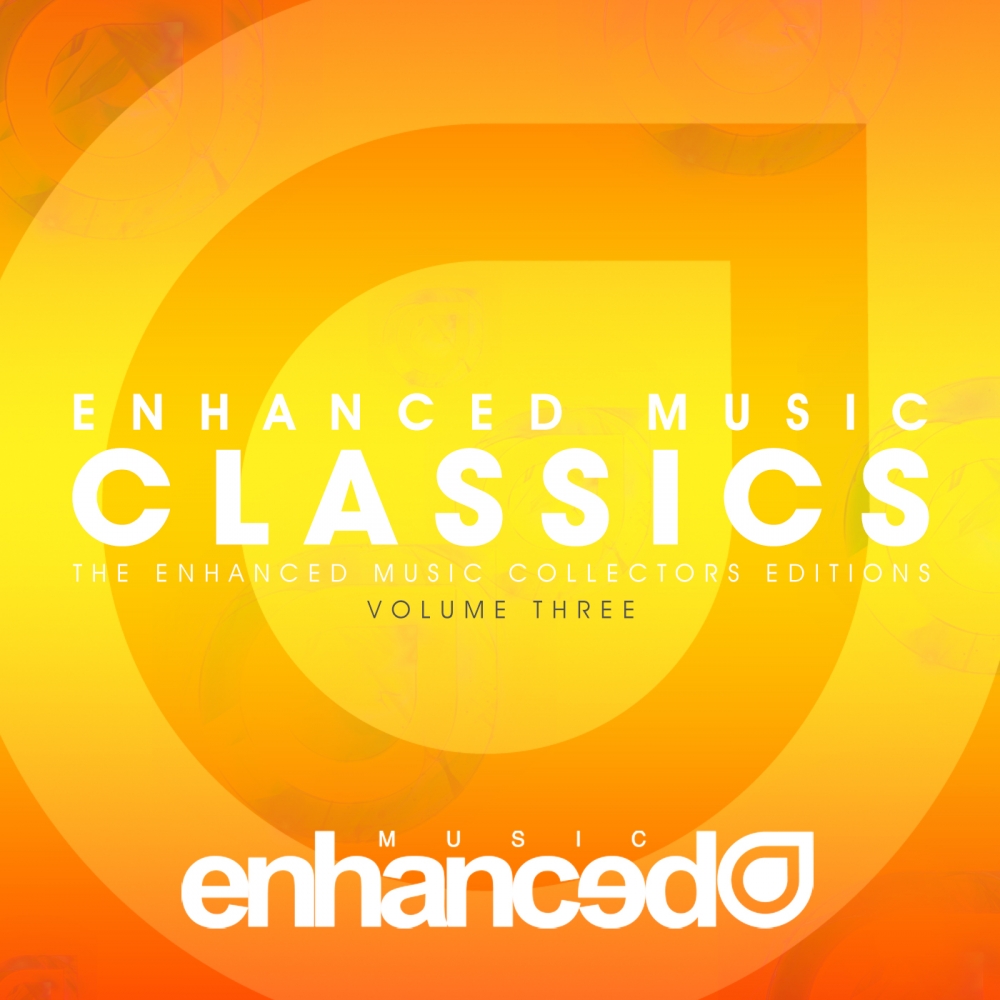 Enhanced Classics - Volume Three
Encolv039
Stream/Download
Taking you back in time - Enhanced Music brings you the third in the series of timeless compilations - Enhanced Classics Volume Three.
Having delivered some the biggest trance records over the past 6 years on Enhanced Recordings and Enhanced Progressive, this album sends you back to the roots of Enhanced, showcasing some of the first ever releases, and most popular opening tracks that defined the label.
Including tracks and remixes by Tritonal feat. Cristina Soto, Estiva, Arty, Audien, Ashley Wallbridge, Lange ft Sarah Howells, Myon & Shane 54, Alex M.O.R.P.H, Will Holland, DJ Eco and many more; this series offers the Enhanced fan a chance to complete their collection and relive those early days.
Artist: Various Artists
Label: Enhanced Music
Released: 28th October 2013
---
Tritonal feat. Cristina Soto - Hands To Hold Me (Original Mix)
Estiva - Vortex (Original Mix)
Arty - Absynthe (Original Mix)
Audien - Eleven Eleven (Original Mix)
Solarity - Laika (Ashley Wallbridge Remix)
Lange ft Sarah Howells - Let It All Out (Ronski Speed Remix)
Temple One - String Theory (M6 Remix)
Michael Angelo feat Jenry R - Disconnected (Myon & Shane 54 Vocal Mix)
Moodfreak - In Your Face (Original Mix)
Deepwide feat Josh Money - Take Me In (Adymus Remix)
Will Holland feat Yana Kay - Tears In The Rain (Alex M.O.R.P.H b2b Woody Van Eyden Remix)
Redstar - I Am Legend (Original Mix)
Hodel & Jonas Hornblad - Hydrogen (David Newsum Remix)
Elsa Hill - Lost (Temple One Remix)
A.M.R. - As Time Goes By (Original Mix)
Steve Noxx - All Sound Fury (Marcos Remix)
Sasha Virus feat Dilara - 2gether We Are (Sindre Eide Remix)
The Flyers & Mike Sonar - Frozen (Original Mix)
Angel Ace - Everything's Gonna Be Fine (Original Mix)
Steve Brian - Starlight (DJ Eco Remix)
---
---