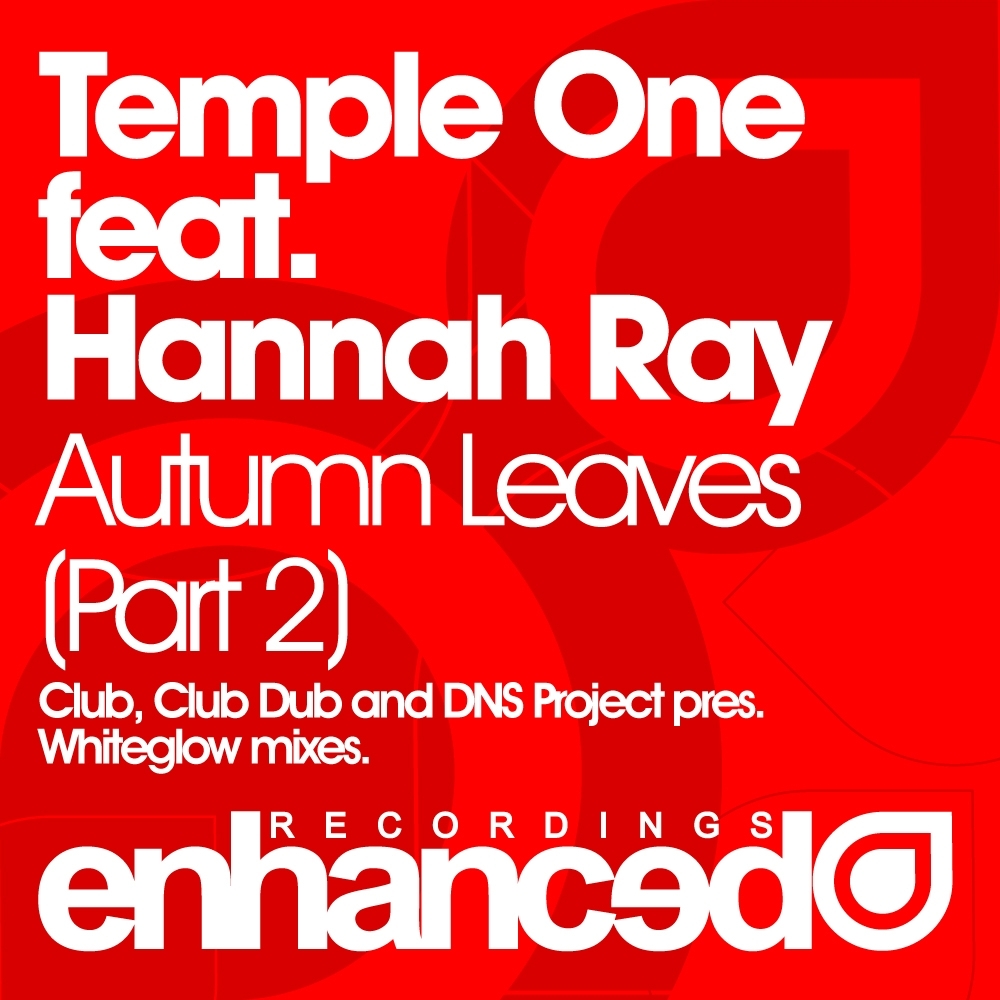 Autumn Leaves (Part Two)
Enhanced059
Stream/Download
As promised, here is the massive second edition of Autumn Leaves from Enhanced favourite Temple One and the superb Hannah Ray.
Having seen Part One supported by everyone from Armin van Buuren to Tiesto to Markus Schulz and Judge Jules, this release of the Uplifting mixes is sure to please the world's DJ'ing elite once again, as well as those accustomed to the usual Temple One style.
Joe's club mix is absolutely stunning; arguably his best work to date - an anthemic uplifter; sure to be one of the biggest vocal festival rockers this summer.
DNS Project's first outing on Enhanced is not a disappointment either; to quite the contrary as he delivers another brilliant remix of Autumn Leaves.
Huge summer trance!
Artist: Temple One feat. Hannah Ray
Label: Enhanced Recordings
Released: 5th July 2010
---
Temple One feat. Hannah Ray - Autumn Leaves (Club Mix)
Temple One feat. Hannah Ray - Autumn Leaves (Club Dub)
Temple One feat. Hannah Ray - Autumn Leaves (DNS Project pres. Whiteglow Remix)
Temple One feat. Hannah Ray - Autumn Leaves (DNS Project pres. Whiteglow Dub Remix)
---
---