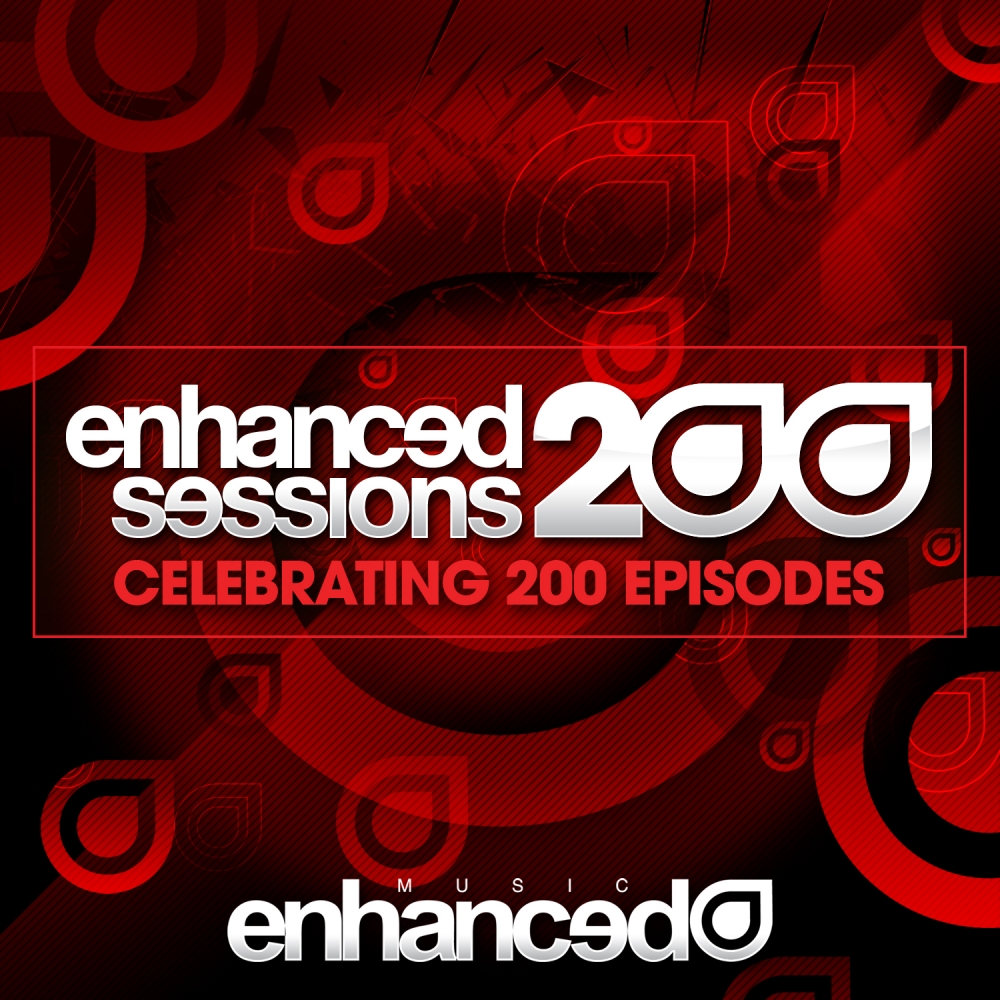 Enhanced Sessions 200
EnhancedDC009
Stream/Download
Enhanced Music's weekly radio show & podcast reaches a landmark 200 episodes. To celebrate this massive milestone, Enhanced deliver a special selection of some of the most popular tracks from the shows, including infamous 'Enhanced Essentials' voted for by you, along with tracks elected Tune Of The Week and some all time favourite Enhanced classics and chart number 1's.
Over the years, the global show has not only delivered world premiers spun by Will Holland & Tritonal - but has also seen unforgettable guest mixes on a weekly basis from some of the biggest names within Trance & Progressive.
Such a huge feat couldn't be celebrated without featuring tracks such as Mat Zo's Remix of Tritonal's 'Lifted', Estiva's 'Teddybeat', Maor Levi's Remix of Ad Brown's 'Memorial' featuring vocals from Kerry Leva, Ferry Tayle & Static Blue's 'L'Acrobat', as well as Arty's 'Twilight Tonight' and Will Holland's 'Start Again' featuring Jeza. Other artists that make up this extensive tracklist are; Lange & Gareth Emery, Rafael Frost, Heatbeat, 7 Skies, Ost & Meyer, Sequentia & Jaco, Suncatcher, Andy Moor, AWD, 19 Hz, D-Mad, Hazem Beltagui, M.I.K.E., Terry Da Libra and more.
This is a 40 track celebration of your favourite weekly radio show, here's to another 200 episodes of Enhanced Sessions!
Artist: Various Artists
Label: Enhanced Music
Released: 16th July 2013
---
Estiva - Teddybeat (Original Mix)
Daniel Kandi & Jack Rowan - Arigatou (Original Mix)
Lange - Our Brief Time In The Sun (Original Mix)
Tritonal feat. Cristina Soto - Still With Me (Seven Lions Remix)
Will Holland feat. Jeza - Every Heartbeat (Beat Service Remix)
Juventa - The Strip (Original Mix)
Arty - Twilight Tonight (Arty Remode)
Ost & Meyer Vs. 7 Skies - Dharma (Original Mix)
Terry Da Libra - Always Hope (Original Mix)
Estiva - I Feel Fine (Piano Mix)
Tritonal feat. Underdown - Bullet That Saved Me (Festival Mix)
Beat Service - Mars (Original Mix)
Daniel Kandi - #Trancefamily (Original Mix)
Estiva & Cardinal feat. Arielle Maren - Wait Forever (Daniel Kandi's Bangin' Remix)
7 Skies - Vice (Original Mix)
Tritonal feat. Cristina Soto - Lifted (Mat Zo Remix)
Boom Jinx & Daniel Kandi - Azzura (Rafael Frost Remix)
Daniel Kandi feat. Sarah Russell - Change The World (Estiva Remix)
Ad Brown feat. Kerry Leva - Memorial (You Were Loved) (Maor Levi Club Mix)
Arty feat. Tania Zygar - The Wall (Arty Remode Mix)
Juventa - Bitsmash (Original Mix)
D-Mad - She Gave Happiness (Arty Remix)
Lange Vs. Gareth Emery - This Is All Out (Heatbeat vs. Andy Moor Remix - Lange Mash Up)
Weepee - Lilt (Original Mix)
Norin & Rad Vs. Recurve - The Gift (Original Mix)
Ferry Tayle & Static Blue - L'Acrobat (Original Mix)
Super8 & Tab - Teardrops (Original Mix)
Matt Fax - Broadway (Original Mix)
Juventa - Metamorphose (Club Mix)
Ost & Meyer - Argentum (Original Mix)
Jaco - Malaysia (Original Mix)
Estiva feat. Josie - Cliché (Original Mix)
Jjoo - One Night In Seoul (Original Mix)
Will Holland feat. Jeza - Start Again (Original Mix)
Sequentia & Jaco - Crossfire (Original Mix)
19 Hz - The Key (Original Mix)
Daniel Kandi & Phillip Alpha - If It Ain't Broke (Original Mix)
Suncatcher - Flicker (Original Mix)
Tim Preijers pres. Sense Of Shiver feat. Boom - Offshore (Original Mix)
JPL & Vitaliy - Blue (JPL Club Mix)
---
---