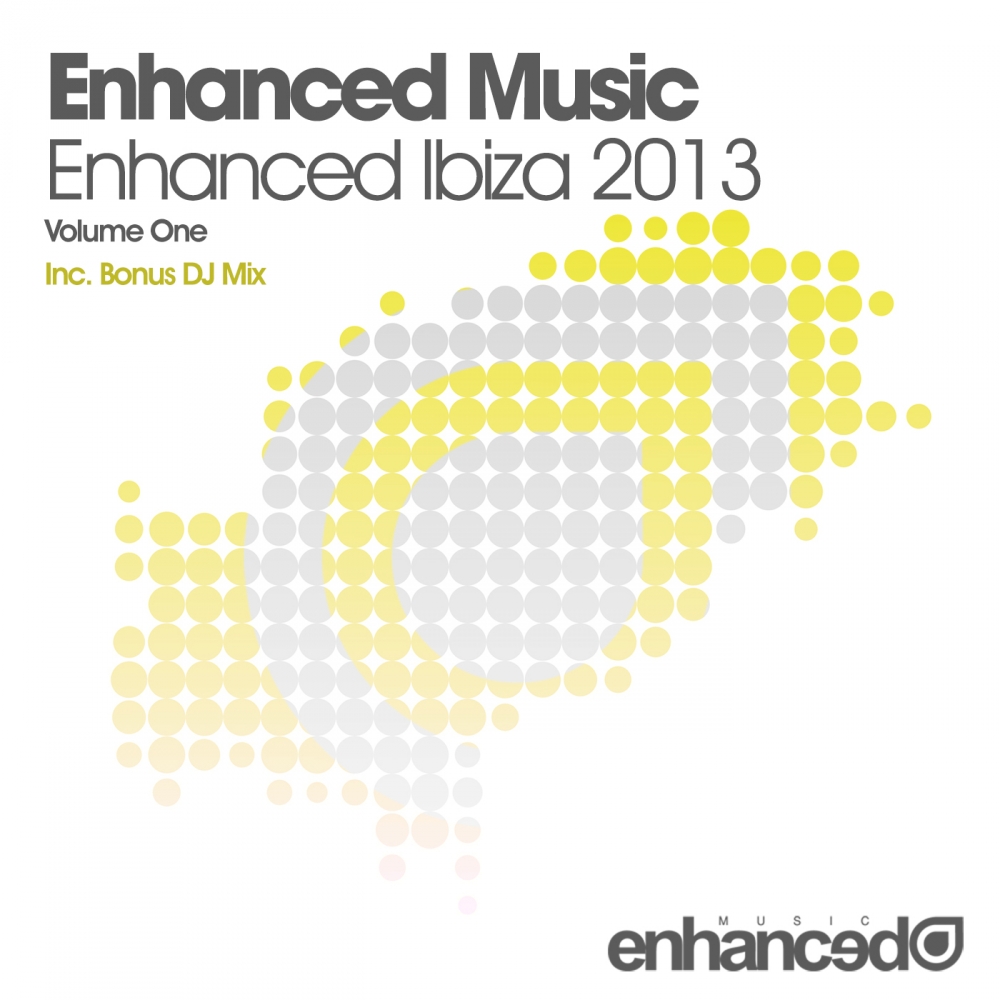 Enhanced Music - Enhanced Ibiza 2013: Volume One
EnhancedDC008
Stream/Download
The Enhanced Music Ibiza compilation is back again this summer - presenting Enhanced Ibiza 2013 - which includes a bonus DJ Mix!
Enhanced returns to the party island Ibiza again this year continuing on the Enhanced Music World Tour, showcasing some of the biggest Enhanced names and tunes. Just like 2012, this album is yet again packed with works from household Enhanced favourites; Tritonal, Lange, Daniel Kandi, Estiva, Ost & Meyer Vs. 7 Skies, Temple One, Suncatcher, Photographer, LTN, Terry Da Libra, Falcon, Hazem Beltagui, and many more.
Here are the latest Enhanced essentials, most of which have been supported by Armin van Buuren, Above & Beyond, Gareth Emery, Markus Schulz and many others; making this the only Ibiza album to have this season, brimming with amazing Enhanced Music sounds from across the labels.
Don't miss out on your copy!
Artist: Various Artists
Label: Enhanced Music
Released: 1st July 2013
---
Tritonal feat. Underdown - Bullet That Saved Me (Original Mix)
Daniel Kandi & Jack Rowan - Arigatou (Original Mix)
Estiva - Teddybeat (Original Mix)
LTN - Show Me Heaven (Original Mix)
Hazem Beltagui - Eclipse (Original Mix)
Daniel Kandi feat. Sarah Russell - Change The World (Estiva Remix)
Ost & Meyer Vs. 7 Skies - Dharma (Original Mix)
Temple One - Fifth Avenue (Original Mix)
Dezza - Grado (Original Mix)
Nick Arbor & Alana Aldea - Worlds Beneath Me (Jaco Remix)
Axis - Bring It On (Original Mix)
Suncatcher - Flicker (Original Mix)
AWD - In Time (Original Mix)
Falcon - Hayabusa (Original Mix)
Daniel Kandi - #Trancefamily (Original Mix)
Terry Da Libra - Always Hope (Original Mix)
Atlantis Ocean - Nihil (Original Mix)
Estiva & Cardinal feat. Arielle Maren - Wait Forever (Daniel Kandi's Bangin' Remix)
Ost & Meyer - Take Off (Original Mix)
Photographer - Kervansaray (Original Mix)
Various Artists - Enhanced Ibiza 2013: Volume One (Continuous DJ Mix)
---
---