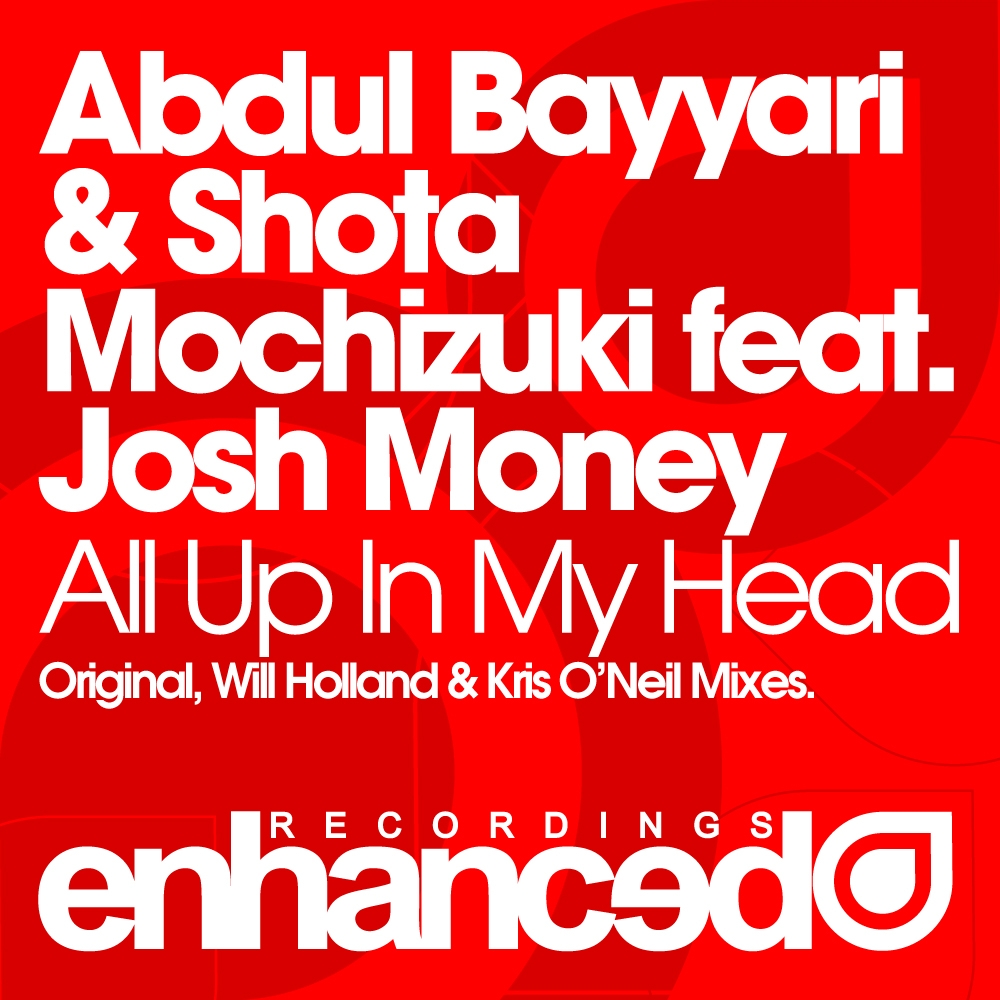 All Up In My Head
Enhanced055
Stream/Download
Having teamed up with Tiff Lacey earlier on Enhanced, Abdul Bayyari returns alongside Shota Mochizuki, and featuring the superb vocals of American Josh Money who is no stranger to Enhanced.
The original builds and builds around Josh's super slick vocals, making this a real smooth trancer - one that's difficult to pigeonhole too as it encompasses the best traits of progressive and uplifting trance.
Remixes come from Will Holland, who adapts a classic Enhanced sound to his remix, and Kris O'Neil, who takes the track in a more techy route in comparison to his past Enhanced outing.
Artist: Abdul Bayyari & Shota Mochizuki feat. Josh Money
Label: Enhanced Recordings
Released: 31st May 2010
---
Abdul Bayyari & Shota Mochizuki feat. Josh Money - All Up In My Head (Original Mix)
Abdul Bayyari & Shota Mochizuki feat. Josh Money - All Up In My Head (Will Holland's Enhanced Remix)
Abdul Bayyari & Shota Mochizuki feat. Josh Money - All Up In My Head (Kris O'Neil Remix)
Abdul Bayyari & Shota Mochizuki feat. Josh Money - All Up In My Head (Kris O'Neil Dub Remix)
---
---