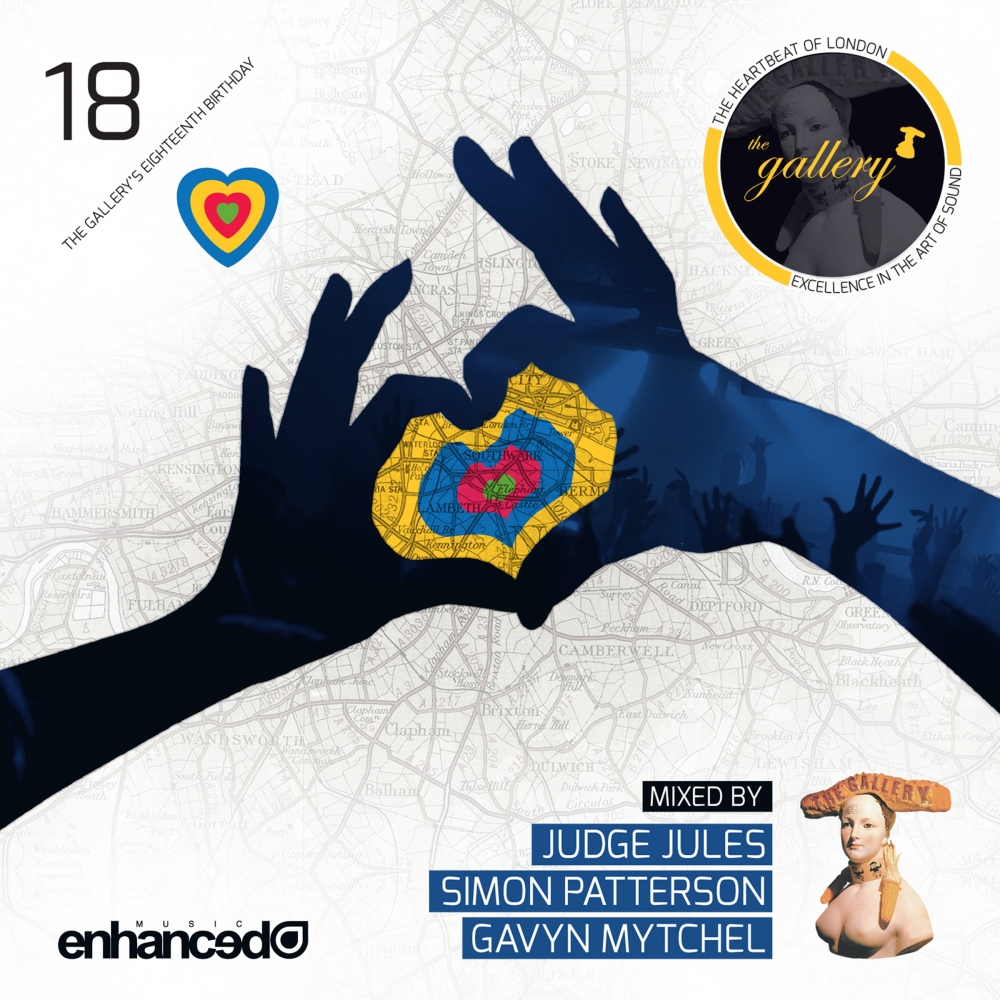 The Gallery - 18 Years Mixed By Judge Jules, Simon Patterson & Gavyn Mytchel
EnhancedCD020
Stream/Download
Enhanced Music deliver the long awaited second album from London's biggest Trance brand. Now celebrating a massive 18 Years of weekly events in the capital across 3 spectacular CD's which reflect The Gallery's immortal legacy through nostalgia and the new, mixed by Judge Jules, Simon Patterson & Gavyn Mytchel.
Residents Judge Jules and Gavyn Mytchel, plus underground favourite Simon Patterson have lovingly re-created their peak time party experience, incorporating tracks which hold sentimental value in terms of them rocking The Gallery to its core. Here's a personal DJ snapshot of the laser led madness, derived directly from their show stopping Gallery performances.
Where Judge Jules spins groundbreaking classics from the early era, such as Paul van Dyk's 'For An Angel', ATB's '9pm (Till I Come)', Signum's 'What Ya Got For Me' and Antilas' huge remix of Plummet's 'Damaged', Simon Patterson showcases the underground hits of the past 18 years from artists such as Dogzilla, Neelix, Misja Helsloot, John Askew, Astrix, XGenic, and Simon Patterson himself. Weekly resident Gavyn Mytchel opens his mix with timeless classics from the roots of the Trance scene, including Friday night's biggest hits from Lange & Gareth Emery, Andy Moor, Push, Sander Kleinenberg, Yilmaz Altanhan, Synergy, Matt Hardwick vs. Smith & Pledger and many more - a timeless recollection of the club's legendary history.
Whether you're a Gallery veteran a fan of classic and current Trance - sit back, shut your eyes and enjoy the ride. This is Friday night at The Gallery. Here's to the next 18 Years!
Artist: Various Artists
Label: Enhanced Music
Released: 28th May 2013
---
---
---