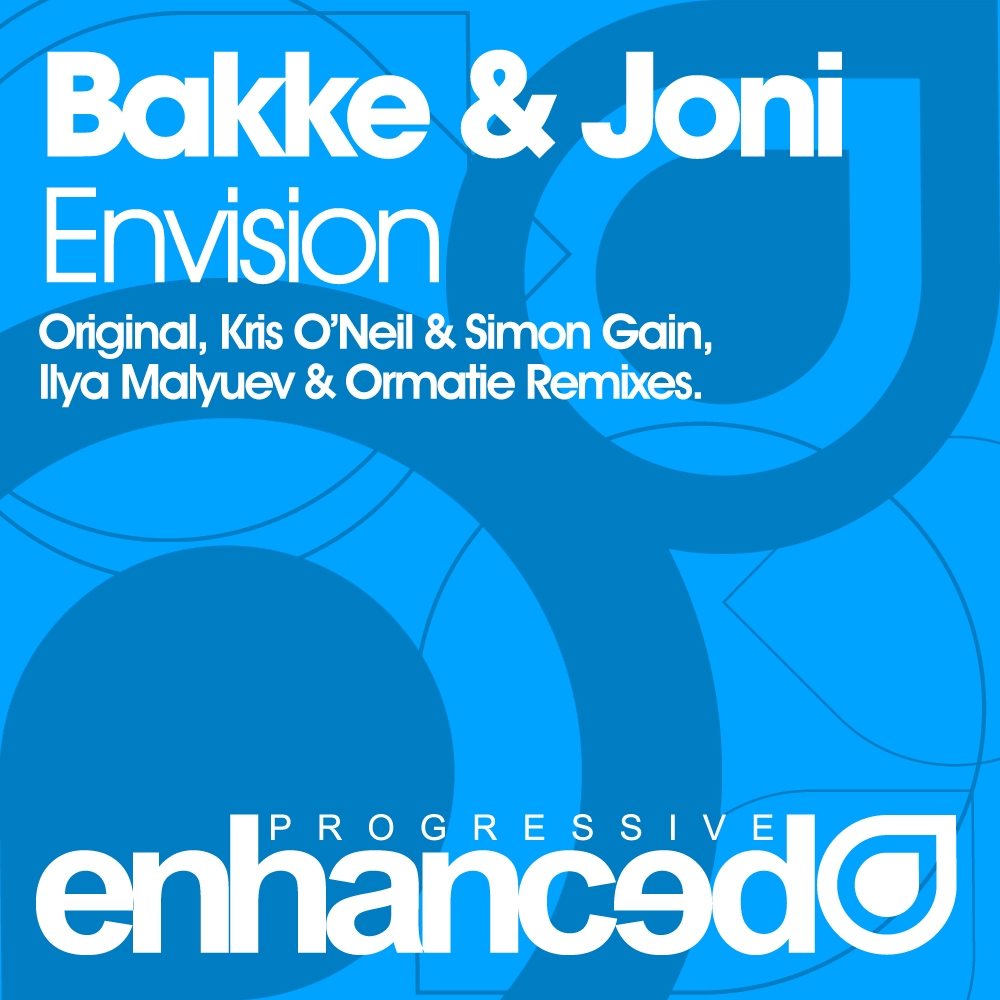 Envision
Enprog018
Stream/Download
Terje Bakke & Joni Ljungqvist were responsible for the massive 'Bali' which was one of Enprog's biggest releases to date, and are without doubt two of the most respected producers within their genre.
After much persuading the talented twosome have finally got back into the studio together to produce the follow up. As you would expect this is classic groovy progressive trance with Joni's lush melodies.
Up first on remix duties are Kris O'Neil and Simon Gain. The pair turn out a huge bassline driven remix that Will Holland featured on the recent Digitally Enhanced Vol 2 CD.
Secondly, Ilya Malyuev returns after his fantastic remix of Elsa Hill's 'Lost', this time teaming up with prog wizard Ormatie to complete a hat-trick of collaborations on this project. They produce a wonderfully deep rendition of the original; slowing down the pace and creating a really strong atmospheric soundscape.
A very welcome return which pushes all the right buttons; a big prog-trancer for spring!
Artist: Bakke & Joni
Label: Enhanced Progressive
Released: 25th May 2009
---
Bakke & Joni - Envision (Original Mix)
Bakke & Joni - Envision (Kris O'Neil & Simon Gain Remix)
Bakke & Joni - Envision (Ilya Malyuev & Ormatie Remix)
---
---