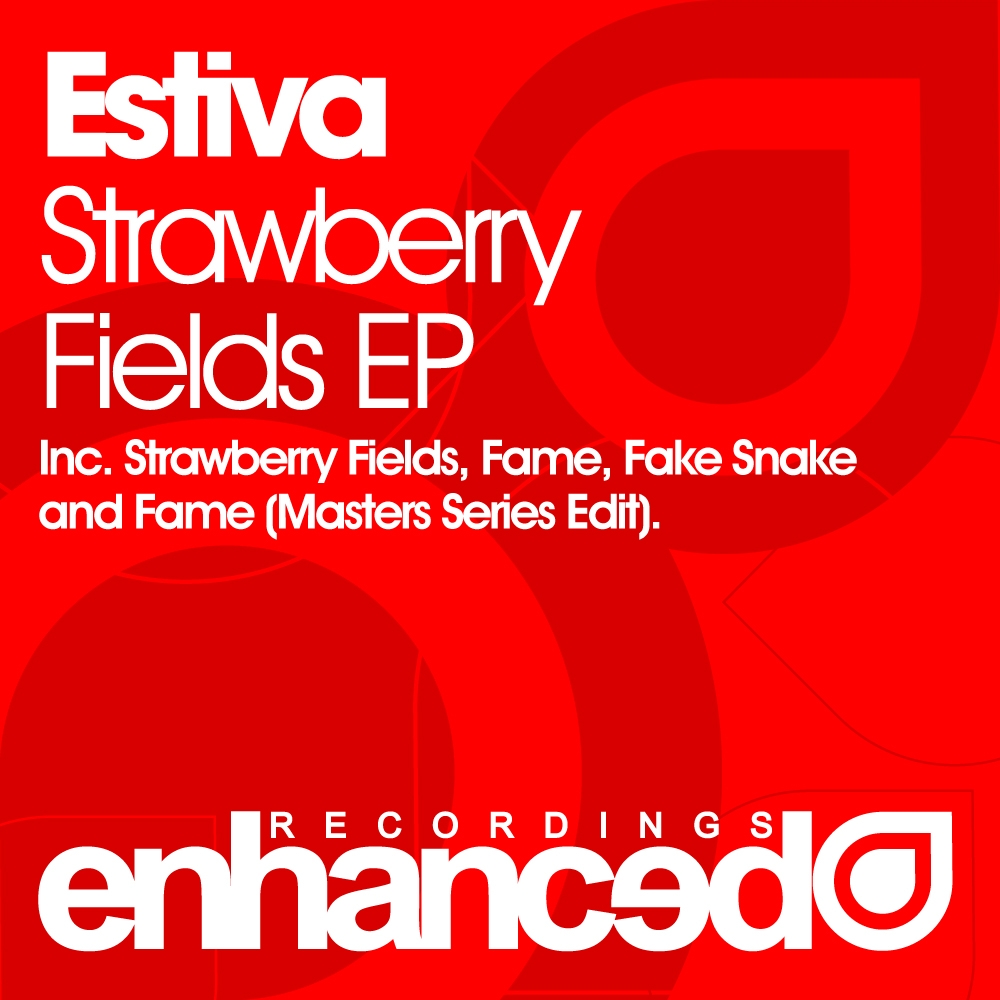 Strawberry Fields EP
Enhanced016
Stream/Download
SINGLE OF THE MONTH - MIXMAG AUGUST 2008
"Shimmering, beautiful euphoric trance... utterly gorgeous. Orchestral, uplifting and sweet-natured, this is honestly like some perfect, Ibizan sunrise"
5/5
When Estiva unleashed his debut single 'Stella' the response and support was so phenomenal many have questioned whether or not he can live up to the hype. Well, in emphatic style he has done so with an EP of colossal proportions.
Three tracks of mesmerising beauty and scope show you why this young Dutchman is one of the most talented guys around at the moment... The absolutely gorgeous Strawberry Fields, the lush Fame, and the sublime groovy tech outing 'Fake Snake' all show why this is, just like Temple One, one artist you simple cannot ignore in 2008.
Artist: Estiva
Label: Enhanced Recordings
Released: 27th July 2008
---
Estiva - Strawberry Fields (Original Mix)
Estiva - Fame (Masters Series Edit)
Estiva - Fake Snake (Original Mix)
Estiva - Fame (Original Mix)
---
---