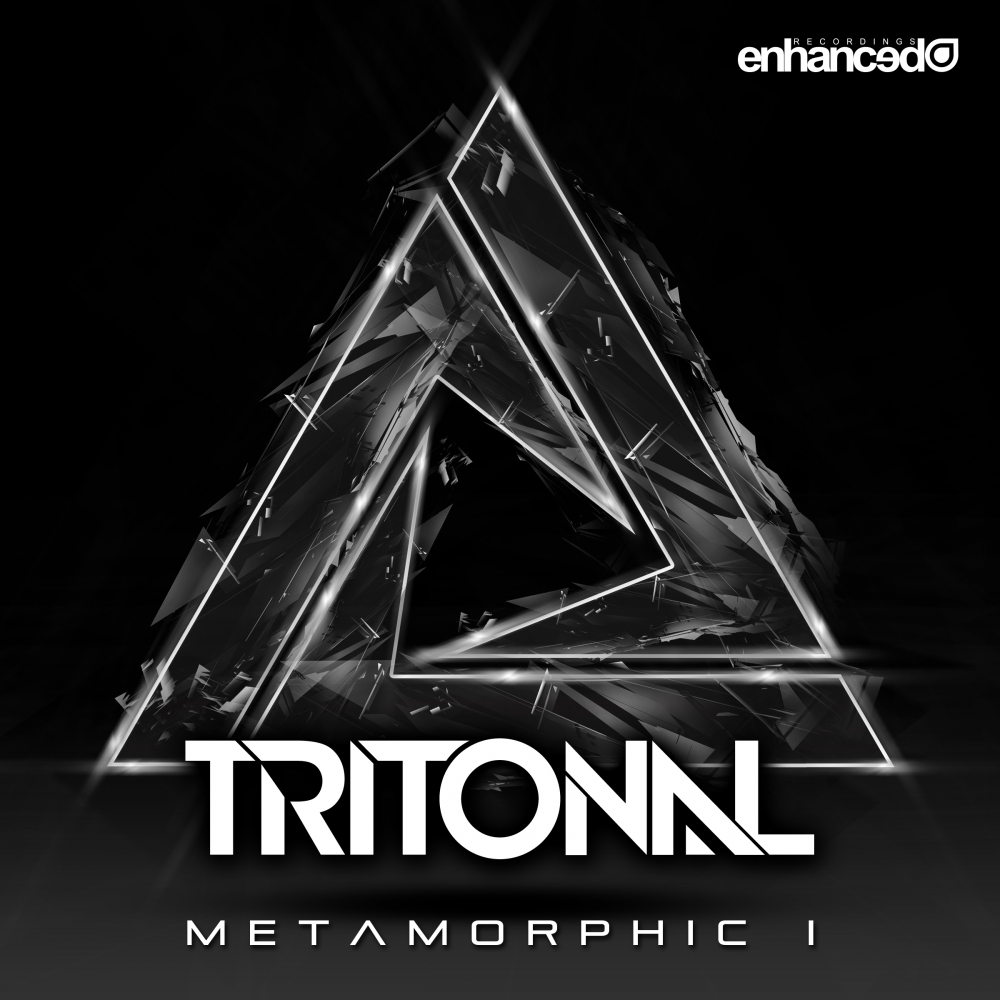 Metamorphic I
Enhanced157EP
Stream/Download
Tritonal's 'Metamorphic 1' - the first of a trio of EP's coming in 2013.
Opening with 'Bullet That Saved Me', which has everything you could hope for from an electronic dance music cut, remaining both unpredictable and fresh throughout. The opening build gives the impression of hard and heavy from start to finish, before sliding into a tender and emotional rise towards the track's climax, veiled with a captivating vocal. The entrancing electro melody takes it right up to the drop and then what was once mesmerizing becomes merciless when it hits. Add an enormous juddering breakdown into the mix and 'Bullet That Saved Me' is as complete as necessary.
Featuring the breathtakingly beautiful voice of friend and collaborator Meredith Call, 'Bring Me Home' is emotive and tender from the outset as it drifts along at a gentle, but determined pace. Immense swells of bass ebb and flow almost constantly and the omission of percussion serves to emphasize the expertly performed duty of the bottom end to support and carry the other layers of the song along. Strings and keys both switch and combine to create a sumptuous mix of melody that when teamed Meredith's ethereal vocals and the waves of booming bass, is nothing short of hypnotic. 'Bring Me Home' - especially when set against the dancefloor-designed 'Bullet That Saved Me' - displays the vast depth of musical understanding that Chad and Dave have already acquired in a career that is still only just beginning.
Rounding off the EP is another collaboration with Underdown, entitled "Deep Into Black". An alternative cut, the production show's Tritonal's dexterity, and yet again delivers a track full of atmosphere, emotion and meaning.
Tritonal have climbed the heights of dance music seemingly in the blink of an eye, following the release of their debut artist album; 2011's 'Piercing The Quiet' on Enhanced Music. This astonishing first long-player from the two Texans produced an incredible 8 Top 20 singles in the Beatport charts, including 5 that topped the trance chart, and the follow up 'Piercing The Quiet Remixed' continued this success; hitting the top 5 in the iTunes dance albums chart in September 2012. With spots at some of the biggest festivals - including Electric Daisy Carnival, Escape From Wonderland, Ultra Music Festival, A State of Trance 550 and Creamfields Australia - they've won audiences over globally with their live shows, building on the superb standing these releases have given them. 2013 will see them play all over the world on both the festival and club circuits while also bringing out a stream of expert productions, setting them up for what looks like it will be a year of epic proportions.
Artist: Tritonal
Label: Enhanced Recordings
Released: 25th March 2013
---
Tritonal feat. Underdown - Bullet That Saved Me (Original Mix)
Tritonal feat. Meredith Call - Bring Me Home (Original Mix)
Tritonal feat. Underdown - Deep Into Black (Original Mix)
---
---