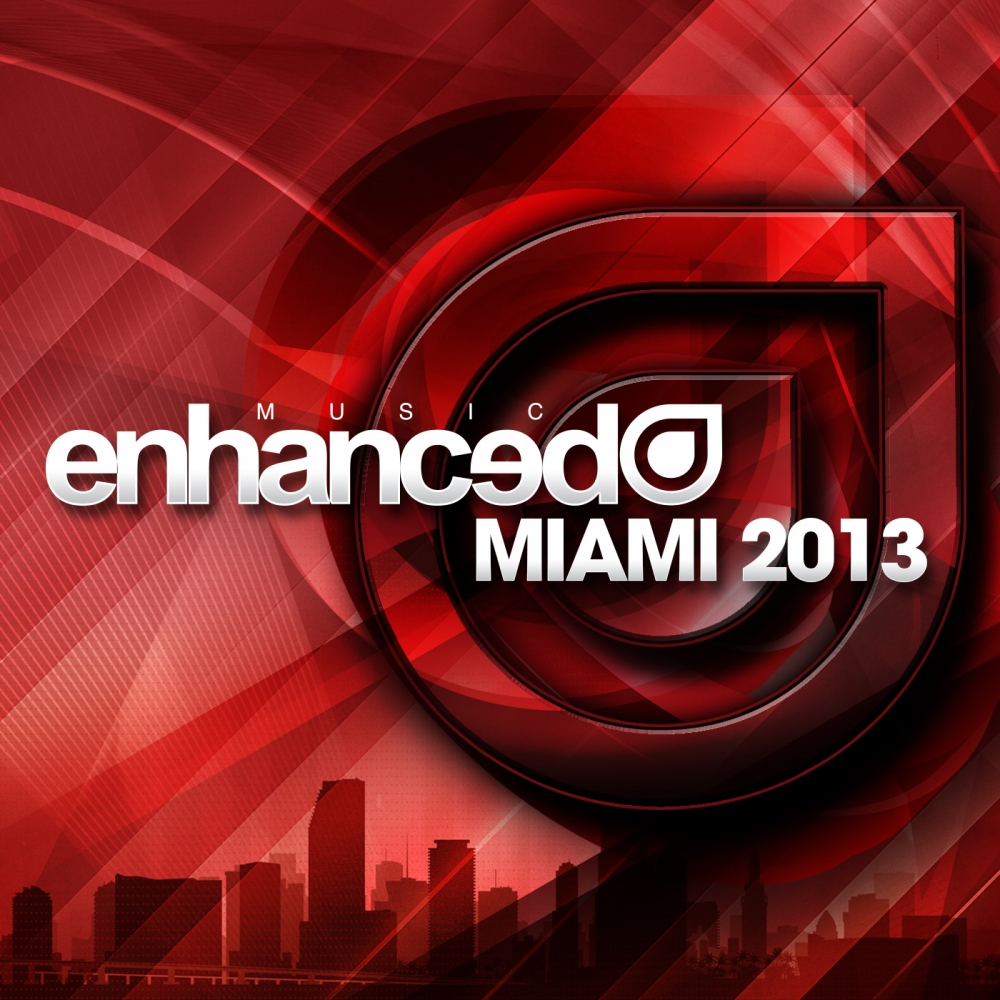 Enhanced Music: Miami 2013
ENHANCEDMC024
Stream/Download
Enhanced Music announces the 'Miami 2013' compilation ahead of this years huge Winter Music Conference in Miami, Florida!
An album packed with top releases from flagship label's Enhanced Recordings & Enhanced Progressive, as well as Air Up There Recordings, Always Alive, DS-R & Colorize. Hosting 20 of the latest Enhanced releases, including the incredible Seven Lions Remix of Tritonal's 'Still With Me', and Estiva's brilliant 'Smiley Smilesworth', as well as tracks and remixes from the likes of Daniel Kandi, Ost & Meyer, 7Skies, Juventa, Matt Fax, Falcon, Jaco, Daniel Garrick, Suncatcher, jjoo, Max Braiman, 19 Hz and many more.
With releases supported by Armin van Buuren, Above & Beyond, Gareth Emery, Marku Schulz, Ferry Corsten, Paul van Dyk & Tritonal - this is the one stop shop for your Enhanced Music collection for Miami 2013!
Artist: Various Artists
Label: Enhanced Music
Released: 11th March 2013
---
Tritonal feat. Cristina Soto - Still With Me (Seven Lions Remix)
Juventa - Bitsmash (Original Mix)
Ost & Meyer Vs. 7 Skies - Dharma (Original Mix)
Attractive Deep Sound feat. Sergey Wednesday - Attention (Original Vocal Mix)
Matt Fax - Late Night (Original Mix)
Daniel Kandi - #Trancefamily (Original Mix)
Sequentia pres. Daniel Garrick - Five Years (Original Mix)
Falcon - Punch (Original Mix)
19 Hz - Bakcheia (Original Mix)
Den Rize - Better Half Of Me (Original Mix)
Ost & Meyer - Take Off (Original Mix)
Speed Limits - Ode To The Wind (Juventa Remix)
The Madison & Vadim Dvihay - Silence Is Too Much (Original Mix)
Jaco - Reborn (Original Mix)
Suncatcher - Simplicity (Original Mix)
Fast Distance - Quantique (Original Mix)
Jjoo & Kevin Charm - Superleggera (Original Mix)
Estiva - Smiley Smilesworth (Original Mix)
Jamie Walker - For A Lifetime (Original Mix)
Braiman & Falcon - Serenity (Original Mix)
---
---