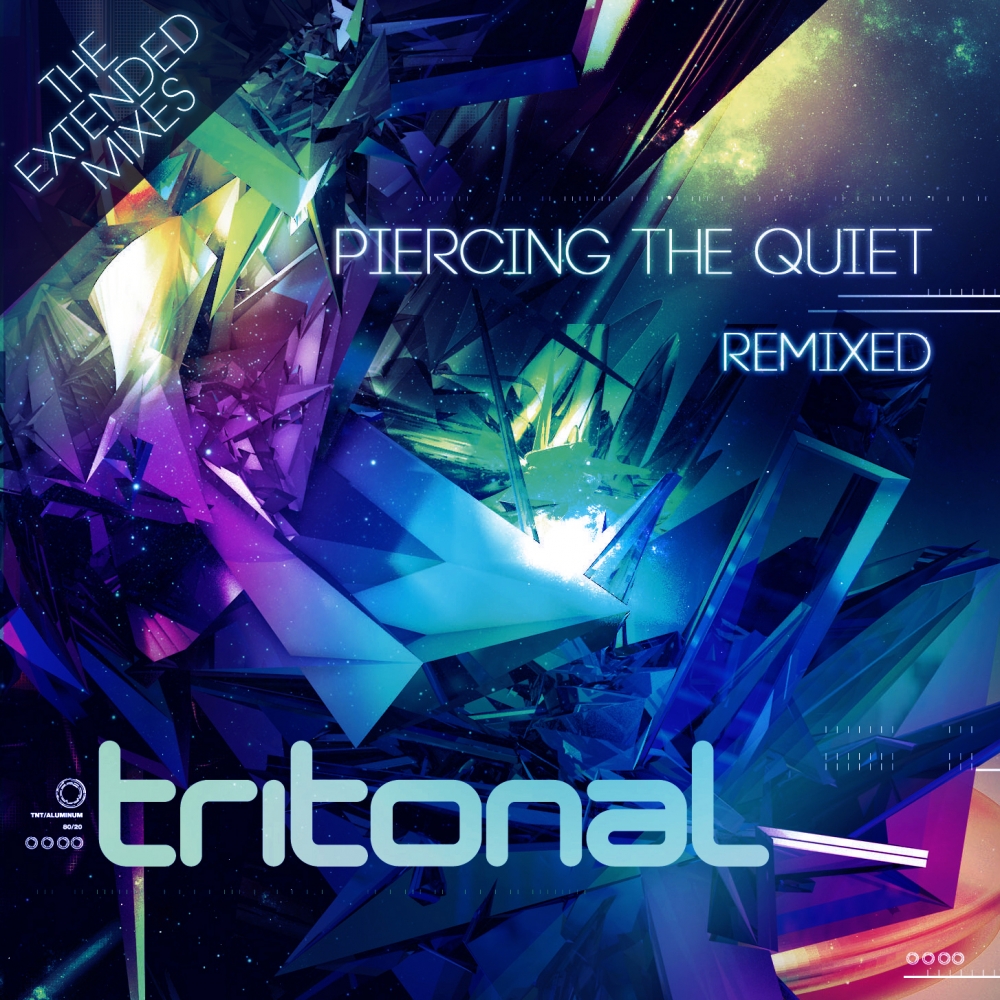 Piercing The Quiet Remixed - The Extended Mixes
EnhancedCD018E
Stream/Download
Here it is, the day Tritonian's around the globe have eagerly been awaiting since Tritonal's 'Piercing The Quiet Remixed' was released in September 2012 - for the very first time, here is the release of all the full length versions of the Remixes and Club Mixes included on the chart topping album, all packaged together here on 'Piercing The Quiet Remixed - The Extended Mixes'.
'It was important to us that these remixes stayed true to the originals and so we worked with some of our favorite producers who brought their amazing and fresh ideas to the table,' says Tritonal.
Those producers trusted with remix duties include Seven Lions with his colossal rework of fan-favorite 'Still With Me', Super8 & Tab, who reworked 'Piercing Quiet' into a festival anthem, trance purist Daniel Kandi on 'Broken Down' and rising star Estiva on 'Ziziki'. Additionally, Beat Service, Craig Connelly, Stoneface & Terminal, The Madison, Ost & Meyer, Maor Levi, Juventa, Dan Stone, Suncatcher and more all brought their signature sounds to this powerhouse-filled tracklist.
Since forming in 2008, Chad Cisneros and Dave Reed have taken Tritonal from the unknown, playing in small clubs in their hometown of Austin, Texas, to touring in every corner of the globe, releasing over 100 original tracks and remixes and whipping a fan base of dedicated, self-titled 'Tritonians' into a frenzy. 'Piercing The Quiet', Tritonal's debut artist album, produced eight top 20 Beatport singles, including five that held the #1 position on the trance chart for more than two weeks.
In a somewhat saturated music scene, Tritonal's vivacious stage presence stood out from the dozens of other acts at festivals like Electric Daisy Carnival, Escape From Wonderland, Ultra Music Festival, A State of Trance 550, and Creamfields Australia. They also managed to find time to release nine new tracks through their Enhanced Music label, Air Up There Recordings (not including 15 'Piercing The Quiet' Extended Mixes, which were released in April 2012), sell out clubs across North America, and continue their weekly Air Up There radio show - of which the 100th episode was recently celebrated at an enormous party in Austin, Texas, streamed live worldwide.
Artist: Tritonal
Label: Enhanced Music
Released: 11th February 2013
---
Tritonal feat. Cristina Soto - Lifted (Mat Zo Remix - Tritonal EDC Intro Edit)
Tritonal - Retake (Ost & Meyer Remix)
Tritonal feat. Cristina Soto - Still With Me (Stoneface & Terminal Remix)
Tritonal feat. Bethany - Sometimes I Wish (Beat Service Remix)
Tritonal feat. Jeza - Can't Keep It In (Maor Levi's 'Starlight' Remix)
Tritonal - Shapes Revolve (Juventa Remix)
Tritonal - Murakami (The Madison Remix)
Tritonal feat. Jenry R - Something New (Rafael Frost Remix)
Tritonal - Ziziki (Estiva Remix)
Tritonal feat. Cristina Soto - Piercing Quiet (Super8 & Tab Remix)
Tritonal feat. Cristina Soto - Everafter (Craig Connelly Remix)
Tritonal feat. Jeza - I Can Breathe (Dan Stone Remix)
Tritonal feat. Meredith Call - Broken Down (Daniel Kandi's Bangin Remix)
Tritonal feat. Cristina Soto - Still With Me (Seven Lions Remix)
Tritonal feat. Cristina Soto - Still With Me (Suncatcher Remix)
Tritonal feat. Jeza - I Can Breathe (Nitrous Oxide Remix)
Tritonal - Ziziki (Steve Brian Remix)
Tritonal feat. Cristina Soto - Everafter (Mike Shiver Remix)
Tritonal - Ziziki (Cramp Remix)
Tritonal feat. Cristina Soto - Piercing Quiet (Tritonal Club Mix)
Tritonal feat. Jeza - Can't Keep It In (Tritonal Club Mix)
Tritonal - Ziziki (Tritonal Club Mix)
Tritonal feat. Cristina Soto - Lifted (Tritonal Club Mix)
Tritonal feat. Jeza - I Can Breathe (Tritonal Club Mix)
Tritonal feat. Meredith Call - Broken Down (Tritonal Club Mix)
Tritonal feat. Jenry R - Something New (Tritonal Club Mix)
Tritonal - Slave (Tritonal & Ben Gold Club Dub)
Tritonal feat. Cristina Soto - Still With Me (Tritonal Club Mix)
Tritonal feat. Cristina Soto - Everafter (Tritonal Club Mix)
---
---