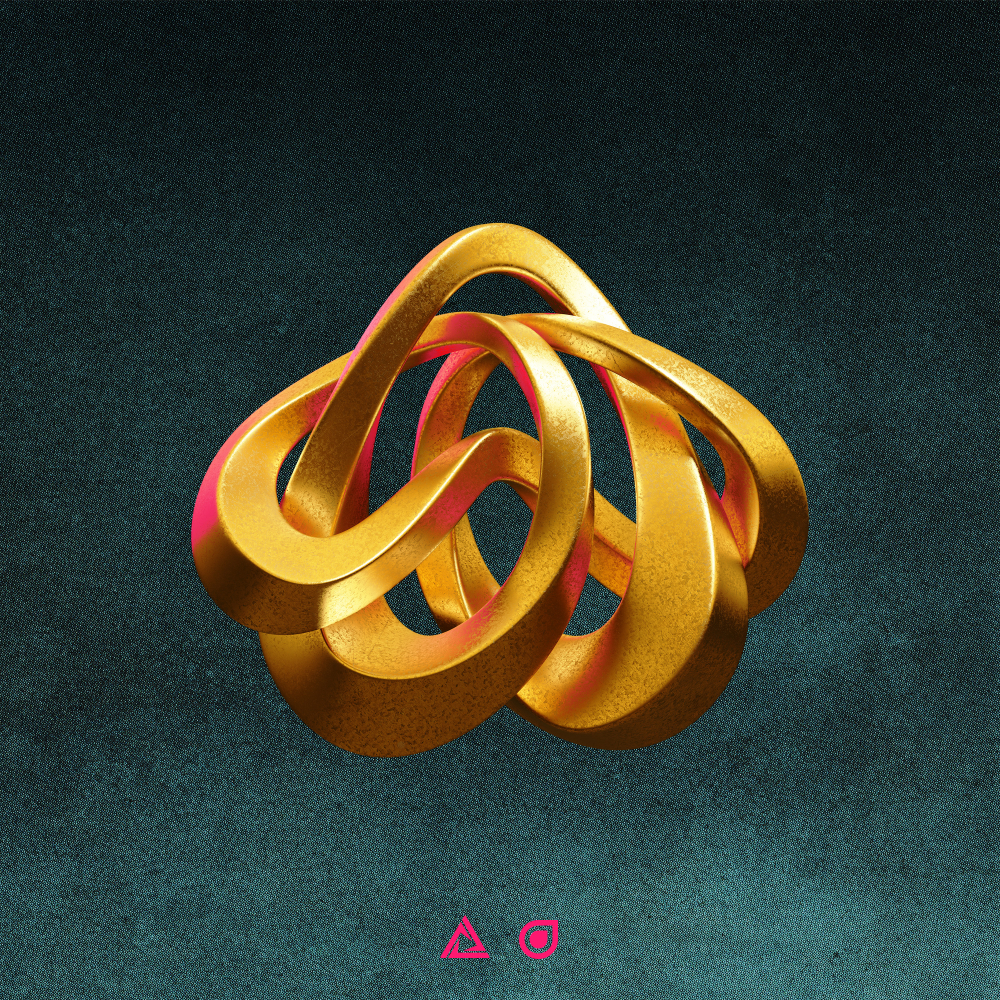 Coalesce
EnhancedCD032We
Stream/Download
Tritonal's fifth artist album 'Coalesce' has landed on Enhanced.
The 18-track LP came to life as the duo began to reflect on their experiences together while coming to terms with their connection to creating music, their purpose as artists, and coming home to their real roots and sound. The result is a grandiose production that sees Tritonal's refined sound at its very best with the album's previously released offerings garnering over 10 million streams and early support from the likes of Dancing Astronaut, All Access Music, EDM Identity, Spindle Magazine, and more.
With their new music, Tritonal present their most authentic selves accompanied by their signature production and outstanding vocal performances from various esteemed collaborators as they touch on personal yet relatable experiences. Newest single 'Live In The Sky' explodes into cascades of propulsive drums as Eric Lumiere encourages listeners to spread their wings and soar while head-nodding beats and laser-guided synth lines create an atmospheric soundscape on 'Something Beautiful' where he speaks to teetering the line between darkness and light. The momentous 'Out Of The Dark' with EMME features dark overtones and sets the stage for a resurgence, both figuratively and literally. 'Signals' with Sarah De Warren shines with twinkling chords and an infectious dance beat as she speaks to the affinity of love and how it binds us together. Bona fide summer anthem 'Safe & Sound' with Last Heroes and Lizzy Land is about settling into comfort in the chaos of discomfort while the hypnotic and powerful 'Back To My Love' with Marlhy seeks to offer a space for listeners to set their differences aside and ruminate on our shared experiences of the human condition. The album also features 'Losing My Mind' with HALIENE which builds into a dance floor frenzy, focusing on our deep experiences with anxiety and depression and the emotional acceptance that follows and the uplifting 'Superhuman' with Codeko leans into the theme of introspection and how the truth truly lies within ourselves.
Tritonal's Coalesce Album Tour kicked off last week in Los Angeles, CA and will continue to bring the duo's captivating and vivacious sets to crowds in major cities across the country including San Francisco, Philadelphia, Brooklyn, Boston, Dallas, Houston, Chicago, and Denver before wrapping on December 17th in Seattle, WA. Amidst the tour, the duo will host Tritonia 400 (a celebration for their upcoming 400th episode of their weekly podcast) with a stop on October 1st in their hometown of Austin, TX. The event will include a daytime yoga practice in flow with the duo's meditation album, Reverence, a deep set, a nightclub performance, and sets by Cosmic Gate, Gabriel & Dresden, Matt Fax, and Farius. Tickets are on sale now, see below for full tour routing. For more details, visit www.tritonalmusic.com.
Artist: Tritonal
Label: Enhanced Music
Released: 8th September 2022
---
Tritonal & Panache Desai - Welcome Home (Original Mix)
Tritonal & Eric Lumiere - Something Beautiful (Original Mix)
Tritonal & EMME - Out Of The Dark (Original Mix)
Tritonal - Waterboiler (Original Mix)
Tritonal & HALIENE - Less Than Perfect (Original Mix)
Tritonal - Adelphi '88 (Original Mix)
Tritonal & Sarah de Warren - Signals (Original Mix)
Tritonal, Linney, Johan Vilborg, Adam Szabo - Chrysalis (Two To One) (Original Mix)
Tritonal & Panache Desai - Live In Love (Original Mix)
Tritonal & Last Heroes with Lizzy Land - Safe & Sound (Original Mix)
Tritonal with Marlhy - Back To My Love (Original Mix)
Tritonal - Mellifluous (Original Mix)
Tritonal & Susie Ledge - Keep My Dreams Alive (Original Mix)
Tritonal & Eric Lumiere - Live In The Sky (Original Mix)
Tritonal & HALIENE - Losing My Mind (Original Mix)
Tritonal & Codeko - Superhuman (Original Mix)
Tritonal - Metawave (Original Mix)
Tritonal & Panache Desai - Forever In Peace (Original Mix)
---
---