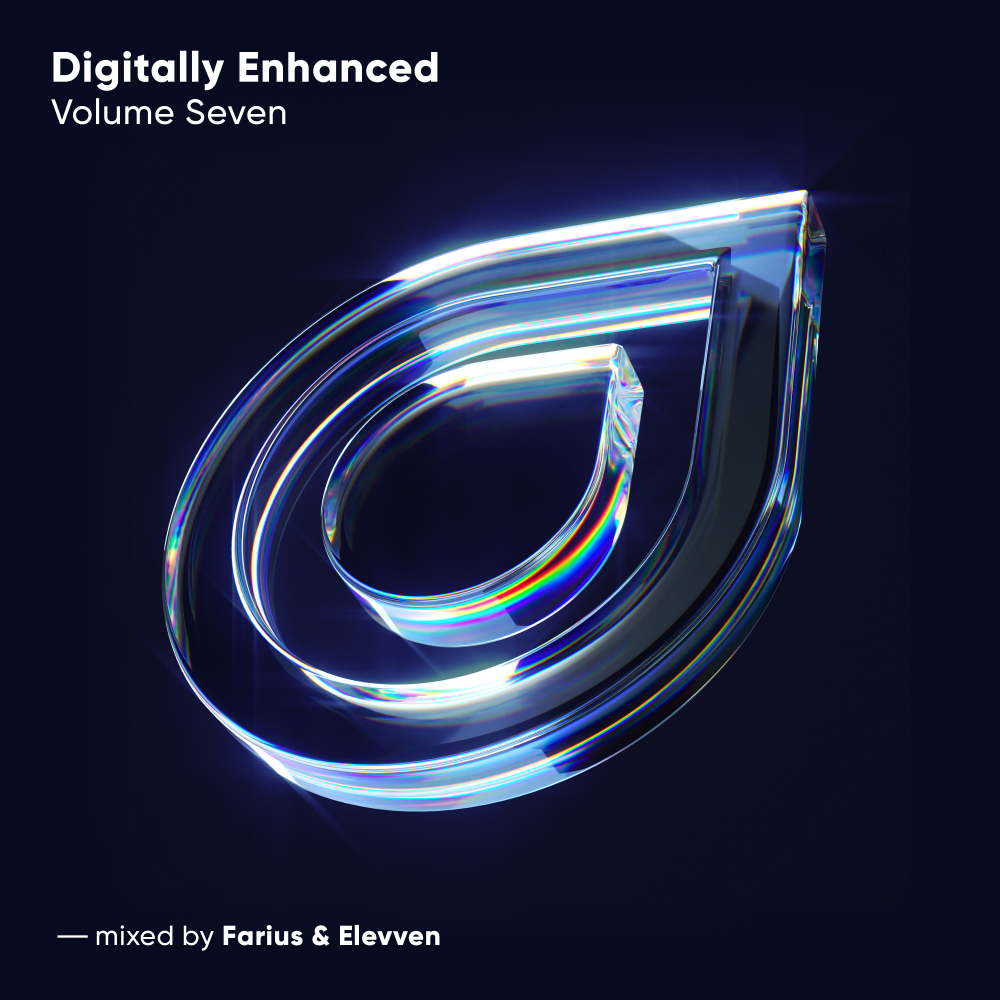 Digitally Enhanced Volume Seven, Mixed by Farius and Elevven
EnhancedCD033We
Stream/Download
Digitally Enhanced Volume Seven, mixed by Farius and Elevven, is here!
Coming back with a bang for 2022 is the critically acclaimed Digitally Enhanced compilation series! Originally compiled and mixed by label founder Will Holland, each edition provided a window into the future for Enhanced and the trance & progressive scene, providing an annual showcase of modern day heroes alongside the future stars of tomorrow, and current anthems alongside unearthed gems, always packing both mixes full of unreleased music. Now it returns for the first time since 2013 with a pristine new edition that highlights some of the most exciting acts and sounds in trance and progressive for 2022 and beyond, encompassing 40 tracks, of which 35 are never before heard exclusives.
Sticking with its winning format, the compilation is split into two slick DJ mixes, one from British DJ/producer and Enhanced A&R Farius, and one from LA-based producer duo Elevven. Farius has become a leading name in the world of trance music thanks to his prolific output on Enhanced which includes his debut album 'From The Start', 2021 EP 'Diversify' and a host of thrilling singles and remixes. Elevven meanwhile began their meteoric rise in 2018 with a superb remix of 'You' by Gabriel & Dresden; they've gone on to remix the likes of Armin van Buuren, Ferry Corsten and Cosmic Gate, as well as deliver triumphant originals and along the way see regular support from ASOT and ABGT.
Digitally Enhanced Volume Seven is packed to the brim coming in at an impressive 40 originals and remixes; it features standout contributions from regular Enhanced acts and also marks the debuts for a host more. Farius links up with Kudus (the new prog trance alias of Estiva) for 'Select Player Mode', he drops his latest single 'On My Mind' with Cristina Soto, and he also puts his spin on Tritonal & Sarah de Warren's 'Signals'. Elevven deliver excellent production 'Shallow' with Sarah Mark as well as a brilliant 2022 Remode of an Enhanced classic, ARTY and Tania Zygar's 'The Wall'. We're graced with appearances from Taylor Torrence, Rodrigo Deem, Axis, Johan Vilborg, John Grand, Leonard A, Dan Stone and Hausman, and welcome the first original productions on the Enhanced labels from the likes of Notaker, Adrian Alexander, Tom Boldt and demi.
Artist: Farius, Elevven
Label: Enhanced Music
Released: 1st July 2022
---
Lycii, demi, Verest - Escape (Mixed)
DT8 Project - Half Awake (Mixed)
Notaker - The Distance (Mixed)
Kudus & Farius - Select Player Mode (Mixed)
David Broaders - For A Lifetime (Mixed)
Tygris - Garden of Eden (Mixed)
John Grand & Dave Raval - Midnight Sun (Mixed)
Johan Vilborg - Relight (Mixed)
Koyah - Don't Worry (Mixed)
Axis & Bertie Scott - Holding On (Mixed)
Taylor Torrence feat. Julia Ross - Karma (Mixed)
Leonard A - Ikaris (Mixed)
StanV - Our Own Ways (Mixed)
Phillip Castle & Sendr - Control You (Mixed)
Tritonal & Sarah de Warren - Signals (Farius Remix Mixed)
Tephra - Count On Me (Mixed)
Farius & Cristina Soto - On My Mind (Mixed)
Patrik Humann & Gid Sedgwick - Falling (Eugenio Tokarev Remix Mixed)
Rodrigo Deem - Centaur (Mixed)
Cubicore & July Mell - Remember Me (Mixed)
Taylor Torrence & Ava Silver - Oxygen (Rafael Frost Remix Mixed)
Hausman - Four To Three (Mixed)
Shane 54 & London Thor - Kingdom (Mixed)
Titus1 & Jennifer Rene - Circles (Mixed)
Arty feat. Tania Zygar - The Wall (Elevven 2022 Remode Mixed)
Notaker - Momentum (Mixed)
Judah, Matt Fax, Luke Coulson - Alone (Mixed)
David Broaders - Moonkilla (Mixed)
Hausman - Techtonic (Mixed)
Unterberg & Sisko. - Under My Thick Skin (Mixed)
Tephra & Sakura - Believe (Mixed)
RODG - Secrets (Mixed)
Kudus & Johan Vilborg - Awakening (Mixed)
Whiteout & Gid Sedgwick - Breathe (Mixed)
Tom Boldt - Purple (Mixed)
Kudus & Mirjam Tumaini - Never Be Alone (Mixed)
Noise Zoo - Secret Weapon (Mixed)
Elevven & Sarah Mark - Shallow (Mixed)
Adrian Alexander - Something About You (Mixed)
Dan Stone - The Wave (Mixed)
---
---